Eco-travel is on the rise, and it is now easier than ever to discover environmentally-friendly destinations. Here, we look at some of the most sustainable places in the world to visit, from Canada, and the US, to Tahiti, Japan and Europe
Costa Rica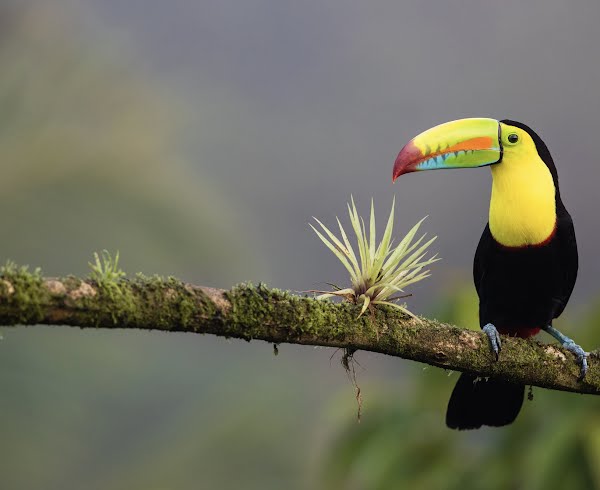 Costa Rica blessed with stunning natural beauty and vast array of wildlife but it's also known for its design and eco-conscious tourism.
It is, in large part, helped by the country's sustainability policy, which relies on the abundance of electricity from hydro-electric dams – a clean energy source that currently generates around 75 per cent of the nation's power needs.
As well as life-changing experiences including swimming with sea turtles, visitors to the country can also learn about coffee, cocoa and banana production – a grassroots movement that can put money directly back into the local economy.
Nita Lake Lodge, Whistler
Nita Lake Lodge in Whistler is located right on Nita Lake with 77 large rooms all with very comfortable king-sized beds, cosy gas fireplaces, luxurious double soaker bathtubs and glass-enclosed rain head showers.
In order to stay at the forefront of sustainability, Nita Lake Lodge hosts an abundance of green practices to help protect the environment by encouraging sustainability in a variety of ways. The hotel grows its herbs and vegetables on an organic rooftop garden using locally sourced ingredients in their dining outlets whenever possible.
It uses energy-efficient lighting, a policy of using chemical-free cleaning products, a comprehensive recycling programme and energy-efficient boilers using geothermal energy to heat and cool the property and much more.
The Galapagos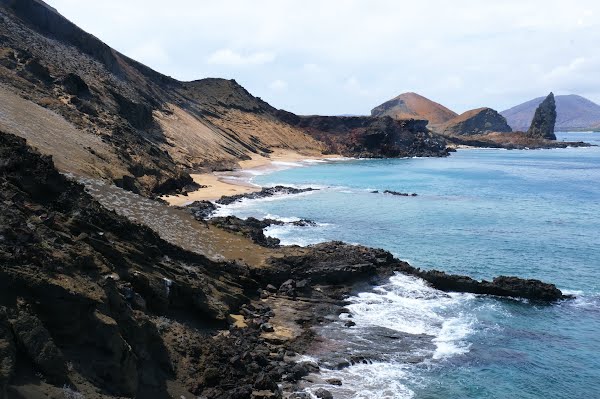 You will find the Galapagos Islands 600 miles off the coast of Ecuador. These spectacular land masses are completely cut off from the rest of the world.
Around 90 per cent of the islands are designated as national parks, which means their fragile ecosystems are always protected from damage.
1 Hotel West Hollywood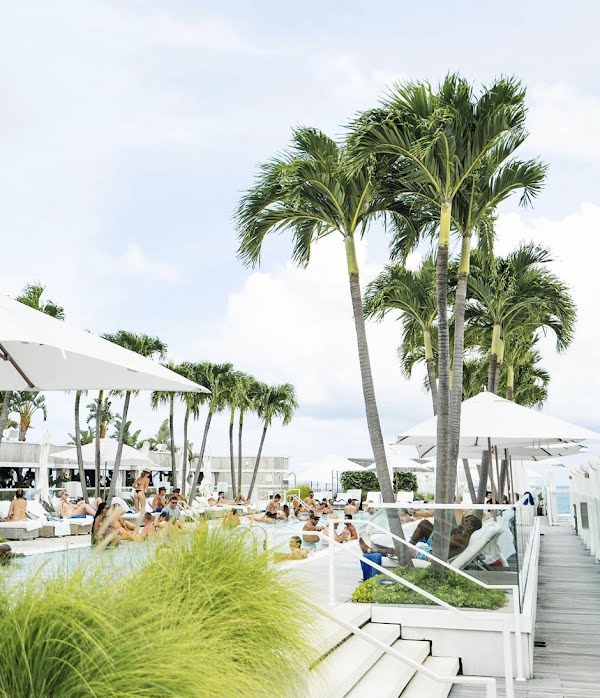 There has also been an explosion in the number of hotels choosing to embrace sustainability. One in particular stands out in the US.
The 1 Hotel West Hollywood pushes the boundaries of sustainability without compromising on luxury. With an Energy Star score of 95, "1 WeHo" is one of the most energy-efficient hotels in LA. Among its property-wide conservation practices is the inclusion of native and adaptive vegetation, a smart irrigation system that determines when soil actually needs water, a 100% organic, sustainably-grown vegetable garden and neighbouring beehives and 100-year old olive trees.
Inside the hotel, smart energy-efficient zoning of A/C and fresh air keeps guests comfortable and LED lighting flows throughout the building.
Designed by AvroKo and executed by SH Hotels & Resorts' interior design team, the property's conscious earthy design is inspired by the beauty and simplicity of raw materials: reclaimed timber and steel, recycled fiber carpeting, abundant native greenery and stunning stonework. The reception desk is crafted from lumber, sourced from naturally fallen trees and all lobby furniture is locally made by J. Alexander.
The Islands of Tahiti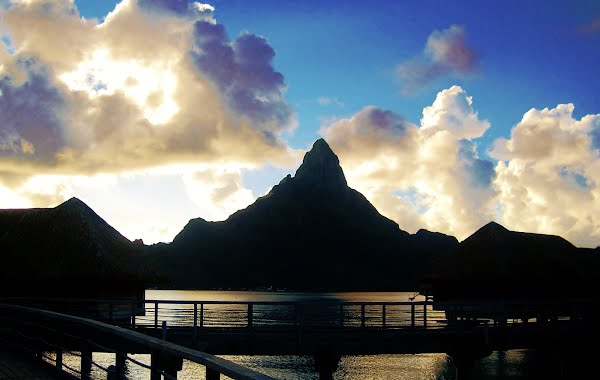 Located at the Opunohu bay, Moorea, the Fare Natura showcases Polynesian culture and biodiversity based on scientific work concerning biology, geology, anthropology and ecology. Born in 2012 from the CRIOBE researchers and supported by French Polynesia's government, the Fare Natura has as a goal to popularise and transmit to the public scientific and cultural knowledge on the Polynesian natural environment.
The aim of the eco-museum is to educate visitors about the environment, derived from science and culture, in order to "understand, preserve and transmit". The museum hosts a number of permanent and temporary exhibitions for visitors to enjoy.
Michinoku Coastal Trail, Japan
Running along the coast of the Tohoku region is the Michinoku Coastal Trail, this trail offers a rocky shoreline, numerous bays, cliffs and coves stretching over 1,000 kilometres. As a result of the 2011 earthquake and tsunami disaster tourism has been and still is vital to the recovery of the area.
The region was devastated by the impact and after effect of the tsunami and currently only gets visits from 2-3% of Japan's international travellers despite it being one of the biggest areas in Japan. The local community has worked hard to rebuild the area using tourism to help generate the local economy.
Visitors can hike the Michinoku Trail and stay in guesthouses along the way, this allows for visitors to experience local life for themselves, and see what's so special about the Tohoku region. Visitors can walk the length of or part of the Michinoku Coastal Trail with Walk Japan
Sacramento, California
Known as America's farm-to-fork capital, Sacramento sits among 1.5 million acres of farms and ranches that grow more than 160 crops for markets all around the world, including 96% of the country's tomatoes from within 250 miles of Sacramento.
The city's restaurants make the most of this vast farmland to create fresh meals with a low carbon footprint. Visitors can join the Local Roots Food Tour to sample some of the finest menus in town whilst learning about the rich history and architecture of the city.
The tour company's Midtown Arts walking food tour will take travellers through Midtown Sacramento, past intriguing murals and into venues using farm-to-fork ingredients and farm-to-grass libations, for a taste of true Sacramento.
Yosemite Mariposa County
For those travelling around California coming from San Francisco or Los Angeles without a personal vehicle should consider the eco-friendly option by AMTRAK and YARTS bus arranged by California Pacific Excursions. California Pacific Excursions offer year-round tours that are available for one, two, or three-day tours bringing travellers from San Francisco and Los Angeles to one of several comfortable lodging properties between Mariposa and Yosemite. Once in Yosemite, a free shuttle service runs all day to take travellers to some of the most popular sites and trailheads.
Aspen Snowmass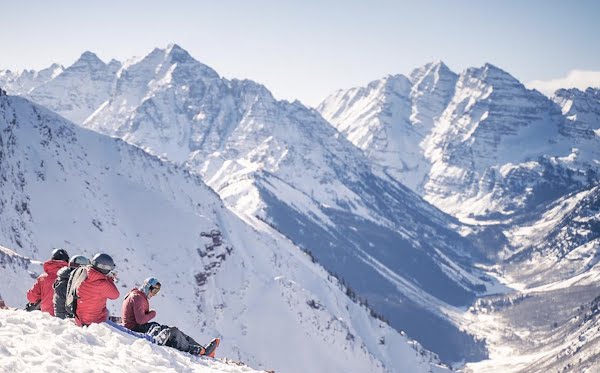 Not only is Aspen Snowmass one of the world's best ski resorts, but it's also one of the world's leading sustainable travel companies. Aspen Snowmass is committed to protecting the environment and leading the way on corporate responsibility and sustainability. The resort celebrates 75 years of skiing and riding this winter season.
This historic milestone will celebrate the heritage and history of skiing in Aspen and will highlight how innovation in ski racing, sustainability, athletic achievement, inclusion, art and other areas have led to future possibilities in each of these areas.
San Francisco
It might be known as the tech capital of the world, but San Francisco is also one of the world's leading eco-friendly cities to visit as a tourist. The city offers more green-certified hotels, vegan or organic restaurants, environmentally-friendly tours and nature attractions than anywhere else in the US.
The California Academy of Sciences, one of the city's leading attractions, is a masterpiece of sustainable architecture, blending seamlessly into its setting while employing a wide variety of innovative features and operations to minimise its footprint. The facility earned the U.S. Green Building Council's highest ratings for its eco-friendly design and operations, making the Academy the world's first Double Platinum museum—and the largest Double Platinum building in the world.
Hoshinoya Karuizawa – Nagano, Japan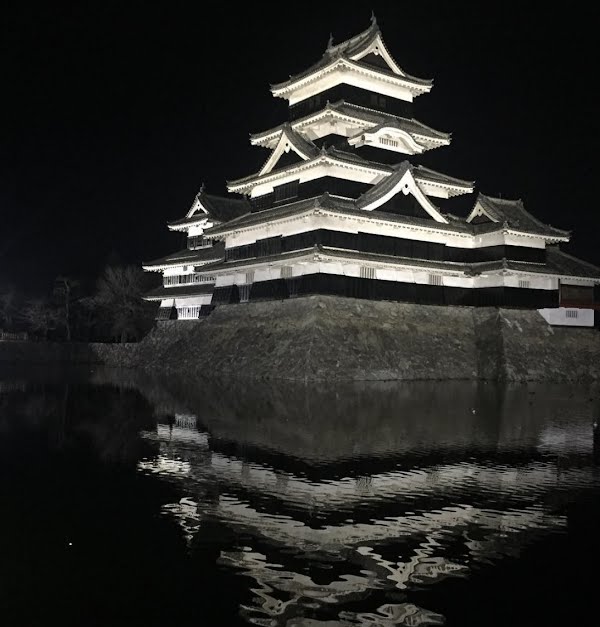 Located in the Nagano prefecture, along the Three-Star Road in the Japan Alps, stands the serene eco-friendly mountainside Hoshinoya Karuizawa resort. This gorgeous resort is just a short drive from Tokyo blending into rural surrounding landscapes.
The resort gets its name from the use of hydroelectric systems created from waters that trickle-down Mount Asama to the Yukawa River. In line with using natural waters for power the resort is home to natural hot springs that are powered by geothermal energy from Mount Asama.
The system in place is called 'Energy In My Yard' providing 70% of the resort's energies including the added luxury of under floor heating. Enjoy the surrounding wonders of this resort guilt-free and view the Shiraito Falls, Karuizawa Wild Bird Sanctuary and Tombo-no-yu baths.
Slovenia
Slovenia has long been recognised as a leading eco-friendly destination; its 'Green&Safe' accolade highlights its dedication to responsible tourism, high levels of hygiene and ongoing, proactive commitment to acting responsibly, safely and sustainably. This year, a new Juliana Loop Biking trail launched, offering cyclists the chance to enjoy the beautiful Julian Alps mountain range on two wheels.
The 290-kilometre trail connects villages, towns and valleys, with an emphasis on hidden experiences and encounters that give back to the local communities. Furthermore, the country has also welcomed Hotel Bohinj, Located in the heart of Julian Alps is Slovenia's premier eco-friendly hotel, the Bohinj ECO.
The luxurious ECO has earned a reputation as one of the best hotels in the region. It's also one of the most advanced and energy-efficient hotels in central Europe – for which it has won plenty of awards. This hotel is a great choice for a relaxing holiday in this beautiful region, on the edge of the Triglav National Park and only a few kilometres from Lake Bohinj.
València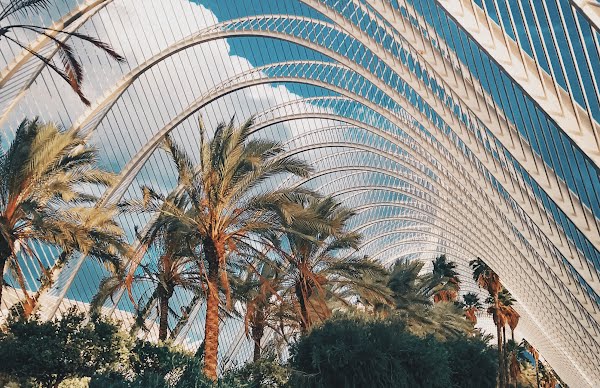 A new study, carried out by the Global Omnium company in collaboration with the Visit València Foundation and València City Council, shows the impact of human actions on water resources, calculating the consumption and pollution of freshwater that is derived, directly or indirectly, from the different components of tourist activity, from transport and accommodation to consumption in restaurants and leisure venues.
The initiative is part of Valencia's Sustainable Tourism Strategy to make the city a carbon-neutral destination by 2025. Similarly, València aims to implement a neutral water footprint through more efficient management.
Calculating the water footprint is the first step in identifying opportunities for reducing water consumption and implementing the necessary measures for a more sustainable management of this resource. This will not only generate savings for the local economy, but will also contribute to the conservation of natural ecosystems, and visitors will be able to enjoy themselves in a sustainable, safe, and healthy destination.