"Why does every woman who's ever onscreen have to look like a supermodel?"
In Promising Young Woman, for which she is receiving Oscar whispers, Mulligan brilliantly portrays Cassie, a survivor of trauma who uses her sexuality to exact revenge. She is a chameleon on screen; something which has been almost universally acknowledged by critics.
However, there was one review by Variety, originally published in December last year, that Mulligan took issue with. Bearing in mind, the review was largely a positive one; critic Dennis Harvey described it as a compelling thriller and black comedy which will "stir a lot of debate."
Towards the end of the review, he writes, "Mulligan, a fine actress, seems a bit of an odd choice as this admittedly many-layered apparent femme fatale – Margot Robbie is a producer here, and one can (perhaps too easily) imagine the role might once have been intended for her. Whereas with this star, Cassie wears her pickup-bait gear like bad drag; even her long blonde hair seems a put-on."
Mulligan addressed the review in a New York Times interview in December, saying it had made her feel as if she was not, "hot enough to pull off this kind of ruse."
"It wasn't some sort of ego-wounding thing — like, I fully can see that Margot Robbie is a goddess … It drove me so crazy. I was like, 'Really? For this film, you're going to write something that is so transparent? Now?'"
"We don't allow women to look normal anymore, or like a real person. Why does every woman who's ever onscreen have to look like a supermodel?
The review was left online, but now comes with this apology:
"Variety sincerely apologises to Carey Mulligan and regrets the insensitive language and insinuation in our review of Promising Young Woman that minimised her daring performance."
Harvey told The Guardian in clarification, "I did not say or even mean to imply Mulligan is 'not hot enough' for the role," he said. "I'm a 60-year-old gay man. I don't actually go around dwelling on the comparative hotnesses of young actresses, let alone writing about that."
He offered some explanation about the offending paragraph:
"What I was attempting to write about was the emphasis in the film and [Mulligan's] performance on disguise, role-playing and deliberate narrative misdirection. Nor was bringing up Margot Robbie meant to be any comparison in 'personal appearance'.
"Robbie is a producer on the film, and I mentioned her just to underline how casting contributes to the film's subversive content – a star associated with a character like Harley Quinn [Robbie's Suicide Squad character] might raise very specific expectations, but Mulligan is a chameleon and her very stylised performance keeps the viewer uncertain where the story is heading."
Systematic Sexism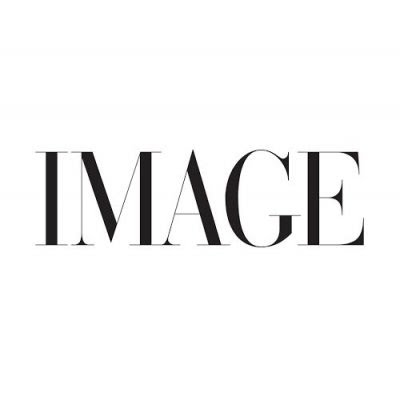 However, one could be forgiven for not alluding to all that in the original review. Harvey is a veteran of the industry, to critique is his job and his qualifications mean he has a right to express his opinion, but here, his clarification doesn't really gel. If that is indeed what he meant, why not say so in more direct language?
However good his intention, we know that Hollywood is a system rooted in sexism on either end of that spectrum when it comes to women in the industry. Female characters under a male gaze in particular, are often not exactly multilayered or complex – look at Robbie, for example, in her Wolf of Wall Street role whose main character trait is to use her sexuality as a weapon and then Mulligan whose roles haven't veered in this direction. It's either a full-on femme fatale or a more girl next door vibe – or at least it was, until the #MeToo movement managed to shake up the industry.
To even vaguely suggest that Mulligan is not up to task playing a woman who so obviously uses her sexuality, is as bad as saying that Robbie "too easily" could be a more obvious choice to play the character for that same reason.
Regardless, both women are typecast and put in particular boxes based on physical traits the other might have – even if that wasn't the intention initially in the paragraph in question. It is implied.
Mulligan has addressed the apology during a conversation with actress Zendaya for Variety's Actors On Actors series, but perhaps all that was needed was a good edit of the paragraph in question, before it was printed and took away from her overall performance.
"I think it's important to call out those things, because they seem small and they seem insignificant," she said. "People around me at the time said, 'Oh, you know, get over it. Whatever. It's great – it's a great review'. Or whatever: 'People love the film.'
"But it stuck with me, because I think it's these kind of everyday moments that add up."