How to elevate your picnic game, according to the Vintage Tea Trips team
Sponsored By
---
Sponsored By
Sunshine, gourmet pastries and eco-friendly plateware – we all deserve a bit of outdoor luxury this summer.
We're enjoying the latest stretches of sunshine and blue skies, dreaming of dressing up in our best, floaty dresses and wicker sandals and spending time with friends and family this summer.
Outdoor picnics are a great and safe way to visit with loved ones, catching up over a cuppa and a spread of delicious treats. And as much as we love homemade sambos and a pack of Taytos, sometimes it's nice to elevate your picnic game and indulge in a bit of outdoor luxury.
So whether you're celebrating a special occasion, planning a fun girls' day or a daytime date, we asked the experts at Vintage Tea Trips to share a few simple ways you can host an elegant picnic without breaking the bank.
1. Create a delicious and wide-ranging spread
"A good selection of both savoury and sweet treats is essential. With our range of homemade sandwiches, brioche buns, scones and desserts there is something for everyone. 
"And don't worry –  there's plenty of jam, clotted cream and butter for the scone-lovers too! Veggie options are also available."
2. Invite your closest friends or family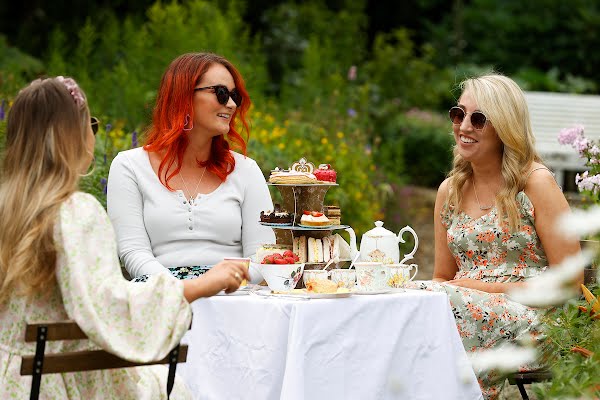 "Having spent months and months indoors, a picnic is the perfect excuse to catch up with those you love. Invite family or friends you haven't seen in a while and those who would truly enjoy an elevated picnic experience (maintaining social distance, of course).
"There is no better way to chat things out than over a good cup of tea and some delectable, tasty treats in your favourite spot. Also, don't forget to check the weather, or choose a place under a well-branched tree just in case. It is Ireland after all."
3. Bring a flask of tea
"A flask of tea is essential. You can't have a picnic without tea. It's the glue that holds it all together. Storing it in a flask not only keeps it hot and steamy, but it also allows for a nice long steep before sipping.
"Nothing beats that cosy feeling of having a warm cup between your hands – sharing stories, planning adventures, and creating those moments of comfort that are long overdue."
4. Use fancy (and practical) plateware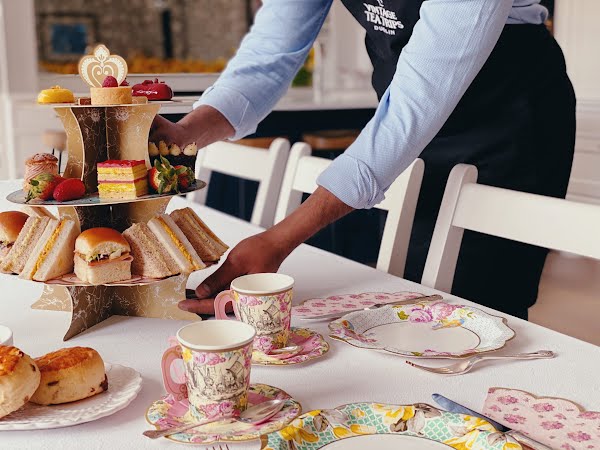 "We all deserve a bit of luxury right now. Choose some tasteful plateware to turn heads at your local beach, park or wherever you may be by taking your picnic up a notch. 
"We have a beautiful vintage-inspired range of paper plates, paper cups and saucers, cake stands, napkins and so much more – all at affordable prices too."
5. Leave no trace
"The most important thing when picnining is to leave no trace. We live in a beautiful part of the world so let's keep it that way. We urge everyone to bring their rubbish home with them and recycle them accordingly. 
"Our paper plates, cups, etc. are all recyclable. The cake stands can be wiped down to be reused again, and our packaging and boxes that we use for our Afternoon Tea boxes are made from plants and totally compostable."
---
Vintage Tea Trips' Afternoon Tea Boxes have everything you need for an upscale picnic. They're perfect for lockdown birthdays, anniversaries, baby showers and hen parties. Group, corporate and PR rates are available too. Just place your order on their website, and they can deliver your Afternoon Tea Box to your doorstep.