Buy Irish, support Irish – this year, more than ever, the appetite to #ShopIrish is strong. Here's our bumper round-up of the best Irish shops to show some love to this Christmas.
---
Scout
Liadain Aiken lambswool kerchiefs. Clean Slate candles. McNutt of Donegal wraps. Dalkey Handmade Soaps. Original Aran Company sweaters. It's all killer and no (stocking) filler at this Temple Bar, Dublin, lifestyle boutique that also retails top-class global brands, such as Stutterheim Stockholm anoraks, Le Bas bags and Falcon enamelware. scoutdublin.com
Folkster
It may be a while yet before we can paint the town red. But when we do, it will be with bells on – and few boutiques do bling better than Kilkenny's Folkster. Their spangly gowns, capes and costume jewellery are stuff of wedding and music-festivals legend, while its homewares, vintage finds, greeting cards and hygge-y slippers keep it casual. folkster.com
In Klöver
There's an eclectic mix at this art gallery cum boutique in Hillsborough, Co Down, which showcases the work of artists and makers from across Northern Ireland and beyond. Jemma Millen's terracotta pots and platters are understatedly cute as a button, Mia Hague's collage prints are fit for a tween's bedroom and COCO chocolate looks as good as it tastes – there's really something for everyone here. inklover.co.uk
Born and Bred
Founded by artist Linzi Rooney, this Belfast studio and gift shop provides a showcase for fellow regional creators. Its "Belfast Pubs" print is particularly piquant this year, while circular vignettes of the Mourne Mountains and Mussendon Temple are simply gorgeous. Among the gift hampers are "Wee Whiskey Box" and "Ulster Fry Box", and jewellery ranges from minimalist to mystic. wearebornandbred.com 
Millars Connemara
Gifting Galway since 1890, this elegant store has kept a premises on Clifden's Main Street since 1950. Cross its sunshine-yellow threshold and into a treasure trove of own-brand fine merino throws and wraps, plus clothing, jewellery, footwear and candles, all sourced from here, there and everywhere, though with an emphasis on regional artisans and suppliers. millarsconnemara.ie
The Pen Corner
Reconnecting with loved ones has never been more important, and An Post has seen more cards and notes flowing through their service than ever this year. Could good, old-fashioned handwritten letters be in for a Renaissance? Give an analogue-appreciative friend or family member a beautiful stationery from one of Dublin city's oldest stores, which, though doesn't have a website, takes orders on its Facebook page as well as from its College Green location. facebook.com/thepencorner
Ha'penny Design
Inspo quotes are ten a penny these days. But are they Ha'penny designed…? Taking inspiration from vintage tourism posters, graphic designer Michelle Goode has reimagined retro iconography for 21st-century consumers in her online store: think beautiful, sustainably sourced wooden postcards that beg to be framed. There are also natty personalised prints to mark milestones. hapennydesign.com
The Kind
Copper lamps, cork placemats, Oxmantown skincare, stoneware bowls. Even the kitchen detergent at this zero waste lifestyle store is handsome. Forgive the trite expression, but The Kind really is a one-stop shop of sustainable and ethically sound products sourced from indie retailers (domestic and global) that share the same ethos of its founder, Sheelin Conlon. thekind.co
Vibes & Scribes
Books, haberdashery, arts and crafts are among the many gifts at this much loved Bridge Street, Cork, shop that's the largest of its kind in Ireland. Jigsaws and knitting have seen a resurgence this year – idle hands, etc, etc – making its wide range of puzzles and yarn a shoo-in for anyone with a penchant for meditative activities with a satisfying and conclusive end. There's also a Vibes & Scribes bookstore on Lavitt's Quay, purveying new and preloved reads. vibesandscribes.ie
Wild Design Collective
From pop-up shop to permanent fixtures in Cork and Kilkenny, Wild Design Collective gathers together the fruits of Irish designers' labour: Aoife de Burca jewellery, Warrior Botanicals skincare and Danu Ceramics, to name just a few and also Wear We Wander, the clothing line founded by Wild Design Collective's owner Bronwyn Connolly. There are two stores IRL (Paul Street Shopping Centre, Cork city and Plunkett Street, Kilkenny) – and plenty to choose from online. wilddesign.ie
Designer Exchange
Exactly as it says on the tin, this Dublin Exchequer Street emporium buys, sells and exchanges goods. And, as Ireland's only dedicated preloved designer handbag and accessories store specifically, it knows its Armani from its Elbaz big time. This means your giftee will be in safe hands, the store issuing authenticity certificates after rigorous tests to ensure the item isn't a knock-off from some dubious side street in Dubai. designerexchange.ie
Spice Vintage
All things nice reside at this secondhand store on Riverview in Limerick City, which sells clothing that's at least 20 years old and have come back into fashion – perfect for millennials who never experienced the joys of the jumpsuit (for instance) the first time(s) around. From 1970s knitted tank tops that are all the rage again to coloured denim from the 1990s, stock is as varied as its decades from whence they came. And if you can't visit the shop in person: Spice's website is made public once a week for four days for stock drops only. spicevintageonline.com
The Triggerfish Cookshop
Our cookware has never had so much use than in the Year of Coronavirus, when so many of us have been housebound and preparing three meals a day, and baking more sourdough than you can shake a sticky bun at. This inevitably means the sort of wear and tear you'd be embarrassed to show in public ("sorry about the chipped plates, bowls and glasses, guys…"). No more. Put that tired tagine and knackered skillet out of its misery and make way for gleaming new kitchenware and gadgetry from this Blackrock, Dublin, stalwart. triggerfishcookshop.ie
Café Rua
No foodie friend worth their Achill Sea Salt would scoff at a present from Castlebar, Co Mayo's Café Rua. Foot-fallers are invited to pop into the Rua Sra?id Spencer Street unit for a stomach-rumblesome browse, while hampers and gift vouchers can also be ordered online. The former includes a popular array of toothsome treats from best-loved local suppliers such as Noo chocolates, Bean West Coffee and the aforementioned sea salt brand. caferua.com
Marrowbone Books
Some have sea swam, some have baked to escape the travails of 2020. Many more have rediscovered the curative benefits of curling up with a good book, of which Marrowbone in Dublin 8 has many. Secondhand, cheap and mostly paperback – what's not to love? And if you're wondering how an evident hand-me-down might be received, think again: many of these ye olde books have cracking retro fly jackets, which makes them ideal for design as well as literary mavens. marrowbone.ie
MacBees
Occasionwear hasn't had much of an outing this year but slowly, slowly those wedding, birthday, christening and anniversary invites for 2021 will start trickling in, making a gift from MacBees a cinch. This upscale designer boutique knows quality inside out, having gussied up women across Killarney since 1984. Represented labels at the time of writing include Max Mara Studio, Day Birger et Mikkelsen, Scotch & Soda, Baum und Pferdgarten, Lala Berlin and more. macbees.ie
Ohh! by Gum
Not until economic inequalities are addressed will fast fashion die a death, however, consumers with a disposable income are putting their money where their mouth is and aligning themselves with ethical brands. Step forward Ohh! by Gum, a right-on clothing and lifestyle store, whose products are made from raw materials that are either recycled or sourced from eco-friendly (and organic) farmers. Everything is humanely produced – think natural, vegan and biodegradable dyes – including its labour force. Covetable apparel brands include Seasalt, Chalk, Frugi Maternity and bags by Lefrik, runners by Philip Hogg and baby caboodle by Turtledove London. ohhbygum.ie
Kimono
Any self-respecting fashionista knows Kimono boutique. With locations in Newcastle West, Co Limerick and Charleville Co Cork, it cherry-picks hip labels including Ireland's own Moon + Mellow (luxury organic cotton pyjamas and eye masks), plus international staples such as By Malene Birger, Beatrice B and Manoush. kimono.ie
Electra
Vanessa Bruno, Isabel Marant Etoile, A.P.C. and Mother Denim are among the many blockbuster names at this Paris-inspired boutique in Dublin's Donnybrook. Its owner Sadhbh Fahy isn't French, however she spent 15 years working for the music industry in its City of Lights, so she knows a thing or two about that quintessentially Gallic je ne sais quoi. electra.ie
Venezuela
Named after the South American country but based in Skerries, North Co Dublin, Venezuela is a carefully curated collection of international clothing and accessory brands. The Line Project, Patrizia Bonfanti footwear, Vivian Walsh jewellery are all available here, and also Derhy, whose Phenomene Skirt is as close to Nicole Kidman's pleated metallic marvel in Sky Atlantic's The Undoing, as you might find in Ireland.
Costume
Until we party again like its 1999… we can but dream of being gifted something from Costume on Dublin's Castle Market. Clothing lines include Leon & Harper, Maison Standards and Zadig & Voltaire, while sample accoutrements take the form of Chimi sunglasses, ROADS fragrances and shoes by Rupert Sanderson. And if you get stuck, there are always gift cards. costumedublin.ie
Surround
Howth, Dublin, is synonymous with harbour strolls and fish and chips, but head up into the village and you'll find this lifestyle store brimful with lovely things. Skincare brands include the heavenly-scented Meraki, candles are courtesy of True Grace and there are investable wearables for all the family. Even its greeting cards are stylish. surround.ie
Duo Limerick
Founded in 2019, Duo is a sustainable design store. Selling everything from home accessories and books, to art and beauty products, it's the perfect place to get your sustainable swaps with minimum effort. This Christmas, DUO has launched six Sustainable Christmas Gift Boxes, including a sleep-inspired box, a vegan box, a beauty one and a plastic-free one, making your festive shipping even easier. You can order them online or instore from December 1. duoireland.com
Hen's Teeth
Last year they moved from their Fade Street spot to a huge new custom-designed space in Blackpitts and it quickly became our favourite place to browse, Flick through prints, clothing, Ireland's freshest crop of new designers and artists, all with a Hen'sTeeth blend coffee and a sweet treat in hand. As well as a wide range of art and fashion available online, you can also order a Hen's Teeth hamper, filled with its selection of food and booze as well as Irish candles and ceramics. hensteethstore.com
The Old Mill Stores
Brimming with kitschy and colourful home interiors, you will easily lose an hour in Tom Keane and Claire Graham's interiors shop, located halfway between Rosscarbery and Leap. A mix of Irish and International designers, you're guaranteed to find a piece here that you won't get anywhere else, whether it's a beautiful feather-armed clock or a zinc wall shelf. Claire and Tom have such a passion for interiors that the shop is different every time you walk in – Old Mill Stores will quickly become a destination any time you're in West Cork. theoldmillstores.ie
Chalk & Easel
Another gorgeous little homewares shop in Cork, this time inBallinspittle. Run by Emily Connell (with some help from her spaniel Sam), it has a wide array of small gifts and home interiors, from birthday cards by Irish company Bold Bunny, right up to Danish light fixtures and McNutt of Donegal throws. Each piece is carefully selected by Emily for its aesthetic and environmental credentials and beautifully displayed in this sweet store. chalkandeasel.ie
Coffeewerk + Press
You've probably already seen the exterior of this photogenic little shop along Galway's Quay Street. Best described as a concept store, the ground floor hosts one of the city's best coffee spots, where they collaborate with roasters around the world, rotating blends and flavours with the time of year. The top two floors are a gallery-like space of international artworks and Irish homewares, including Hewn Spoons and Galway-based Tweed Project shawls and accessories. coffeewerkandpress.com
Maven Belfast
Sister Patricia and Catherine have been busy through lockdown, launching a huge online interiors shop to match the breadth of wares on their Belfast shop floor. In essence, it is a one-stop-shop for some of the best Irish and international home interiors. You'll find big-name item like HAY sofas, Ferm Living tables and Mourne Textiles blankets, as well as smaller home accessories, games and books available both instore and online. wearemaven.co.uk
Superfolk
Based in the wilds of Co Mayo, Superfolk is a design studio inspired by nature. Creating homewares and art that capture the west of Ireland's shorelines, rivers and tree canopies, Jo Anne Butler and Gearoid Muldowney have managed to epitomise the mountains and seascapes in a new and yet completely authentic way. Pick up one of their hand-printed works, kitchen trivets made from Irish ash or meandering brass candlesticks from their online shop, which also features a curated collection of items chosen by Jo Anne and Gearoid. superfolk.com
The Wilds
Self-described as "modern rustic with Scandinavian and industrial elements", this one-stop cafe/deli/design/craft shop is brimming with locally-made products from artisan foods, jewellery and ceramics to artwork and furniture. Wexford-based design duo Dustyboy are Wild's best sellers, as are Clean Slate candles, and the Weafer Street wonder has recently introduced a range of handcrafted boards made from Irish elm by local craftsman Damian Freeman. The Wilds also stock one of our favourite candle makers, Co Tipperary's Tinnock Farm, each one made from 100 per cent natural soy wax. thewilds.ie
BÉBHÍNN
With talented dressmakers and knitters in the family, Bébhínn McGrath seemed destined for a creative life. Her shop on the quays in Waterford is the culmination of these influences, where she creates her one clothing line from hand-selected Irish fabrics, including linen from Emblem Weavers and ODnegal and merino wool from Donegal Yarns. Thinking comfortable, cosy jumpers, sweet cardigans and adorable hats, BÉBHÍNN is everything that is great about Irish design right now – considered, ethically made and timeless. bebhinn.ie
My Shop… Granny Likes It
A fabulous little spot on Galway's Abbeygate Street, this shop's got an Irish-based focus with a range of Irish-made jewellery, artwork, ceramics and homeware, as well as lots of fun kids' stuff, skincare and textiles. Run by the lovely Rona, you might be in luck and also spot shop dog, Purdy the schnauzer. myshopgranny.com
29 Bride Street
It's not hard to remember the address of this gorgeous little shop in Dublin's St Patrick Park. Run by Liz Walsh and Monika Gleeson, their linen designs of wash bags, fabric buckets, cushions, wall art, coin purses, masks and messenger bags are all screen-printed and would make for a gorgeous gift. 29bridestreet.com
Formality at the Cowshed
A tucked-away gem in the heart of Glasthule, once you've walked through the doors of their Christmas shop you'll never look back. With a focus on design-led interiors accessories and outdoor furniture, they really go all out for Christmas with the most beautiful decorations, lights and garden gifts to festoon your home and plenty of great gift ideas. It's almost impossible to leave there empty-handed, even if you have already completed your Christmas shopping. formalityonline.com
Finders Keepers
Wanting to bring some independent shop life to her native Waterford after half a decade in Oz, Lisa Connolly and her partner Luke decided to showcase a mix of homeware, kids and gift ideas from home, Australia and plenty of places in between in Finders Keepers. A bright little colour pop, the shop has a focus on sustainability, but with plenty of charm. You're guaranteed to leave Finders Keepers in a good mood. finderskeepersthestore.ie
CA Design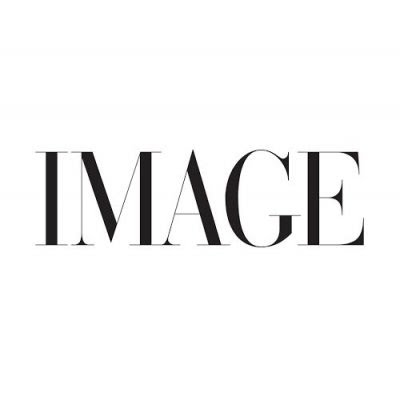 Image Creative Businesswoman of the Year Award-winner, Carol-Anne Leyden is all about creating beautiful homes, the modern way. Her store, CA Design in Portobello, Dublin 8, is a trove of objects, expertise and Leyden's 'new modern' approach to aesthetic beauty. cadesign.ie

Reuzi
At Reuzi, sustainability is a keystone of the business rather than a marketing buzzword. The store, based in Foxrock, Dublin 18, is a one-stop shop for eco-friendly, sustainable products, ideal for those looking to invest more into living a minimal waste lifestyle, with great gift ranges too. reuzi.ie

Atrium
Atrium, Powerscourt Townhouse Centre, is a magnetic hub for urban design and fashion heads, located in a light-filled oasis right in the heart of Dublin city's creative quarter. From concept to closet, every product sold by Atrium discloses its origins openly to lead the way in sustainable lifestyle design. Exclusive collaborations and a personalised service ensure style inspiration, so come catch your breath and enjoy their beautiful store experience. atriumdublin.com

April + the Bear
April and the Bear, in Rathmines, is a fun interiors and homeware store filled to the brim with eclectic homewares, exclusive art prints, gifts and beautiful furniture. Each product in their collection has been carefully selected by owner Siobhan Lam for its unique aesthetic, quality and its ability to bring a smile to your face. aprilandthebear.com

The Blue Door
The Blue Door Monkstown offer a thoughtful curation of gifts, tastefully crafted homewares and gorgeous garden furniture and bits 'n' bobs. As well as all the lovely decor bits, they also do a natty line in eco dusters and brushes for your home – beautifully designed for all your home cleaning needs. thebluedoordirect.com

Alan Hanna's Bookshop
Alan Hanna's Bookshop, Rathmines, specialises mostly in Irish literature and history but also offers bestsellers, niche art books, winsome travel tomes, fiction, drama and more. Stufed full of brand new and secondhand books, a visit is almost and end unto itself – who doesn't love poking around a book shop, ogling spines, scuffed or pristine? alanhannas.com

National Gallery of Ireland
The National Gallery of Ireland gift shop has a gorgeous, eclectic array of interesting arty bits and pieces, ideal gifts for any mad creative types in your circle. All purchases support the gallery itself and with a range of items, from the always-appreciated national Gallery calendar, to a brilliant selection of prints, it's hard to decide upon which objet art to choose. nationalgallery.ie

Irish Design Shop
Established in 2008 by jewellers, Clare Grennan and Laura Caffrey, Irish Design Shop is a small business that prides itself on promoting the work of some of Ireland's most exciting designer-makers. Trading both online and from a brick-and-mortar shop in Dublin 2, an emphasis is placed on original design and craftsmanship. Established and emerging makers are represented across both shop floors, the common thread being a passion for the handmade, and an appreciation for Irish heritage crafts. irishdesignshop.com

Kilkenny Shop
With 50 years of retail experience under their crios cord, the Kilkenny Shop offers Irish fashion, accessories, jewellery, crystal, art, pottery and a huge range of inspired and inspiring gifts to anyone with a passion for Irish design and craft. Smashing restaurant, above, too for weary shoppers. Free delivery is included on all orders over €59. kilkennyshop.com

Indigo & Cloth
"Indigo & Cloth offers a contemporary curation of international and local menswear, lifestyle and design products, plus, since 2019, an own branded, leading speciality coffee shop. Since opening in 2007, the store aims to cultivate culture and connection within a unique retail setting, offering visitors something truly different …" No tall order and all genuinely pulled off with no shortage of urbane panache. indigoandcloth.com
Susan Hunter
Susan Hunter knows breasts. She can tell your size by simply looking at you. That's not surprising though, as she has been lifting the women of Ireland, figuratively and literally, for 36 years. Her shop in the Westbury Mall provides quality lingerie, with an emphasis on natural fibres, cotton, cashmere, linen and lots of silk. It is a friendly, private space where there is no judgement and lots of help. susanhunter.ie
Havana
Havana is a truly unique boutique in Ireland. When it opened its Donnybrook doors in 1994, it quickly established itself as the go-to destination for the discernible shopper. Owner Nikki Creedon's loyal clientele come to her for the edgy and exclusive designers she stocks (such as Simone Rocha, Ann Demeulemeester, Rick Owens and Junya Watanabe Commes des Garcons to name a few) as well as the warm and welcoming environment. havanaboutique.ie
Siopaella
Siopaella is a designer resale boutique with four locations in Dublin's city centre. CEO, Ella de Guzman is passionate about sustainability and her aim is to make buying or selling designer pieces as easy as possible by connecting  likeminded fashionistas across the world. siopaella.com
Beautiful South 
Grainne Wynn's 'Beautiful South' is relatively new on the Irish boutique scene, having opened in 2018. The carefully curated space holds a number of niche labels with great design at their core such as Rachel Comey, RAINS, Stephan Schneider and Les Coyotes Des Paris. beautifulsouth.ie
Mira Mira Dublin
Mira Mira is a quirky children's boutique tucked away in Sandymount, Dublin. Founder Bronwyn Thomson has filled the space with unique, colourful, and beautiful products for kids. You're guaranteed to find the perfect present for a little person here. miramira.ie
Article 
No trip to the Powerscourt Centre is complete without a dip into Article. The homewares boutique always contains a beautifully edited selection of items. You will find shelves filled with quirky yet functional pieces sourced from around the world as well as many talented, contemporary Irish designers. article.ie
Industry & Co
Industry & Co opened as a small boutique in 2010. Now located on Dublin's Drury Street, it's one of the best places in town to pick up homewares and independent Irish design. The in-store café and deli has also taken on a life of its own and is a great place to pick up a coffee and a delicious lunch. industryandco.com
Designist Dublin
Designist is a design-led gift and homeware store on George's Street, Dublin. The products they stock are reliably beautiful, useful, and affordable. They offer designers a place to showcase new designs while also giving customers a chance to see new interesting products not available elsewhere. shop.designist.ie
Seagreen 
Seagreen is a concept store founded by Sarah Gill. In two locations – Monkstown and Ranelagh – the rails feature perennial favourites such as Frame and J Brand jeans, silky Equipment tops, Anine Bing leather jackets, Joie dresses, and Veja trainers. There is also always a beautiful gift to be found with luxurious candles and cards by the counters. seagreen.ie
We Make Good
We Make Good on Dublin's Fade Street is Ireland's first social enterprise design brand. The products for sale in We Make Good are designed by some of Ireland's best emerging designers and made by people facing social challenges who have been supported to develop valuable skills and gain employment in their craft. wemakegood.ie
---
Read more: 50 Irish stays, vouchers and experiences to gift this Christmas
Read more: 50 Irish designers to gift this Christmas
Read more: 50 Irish makers to buy from this Christmas