Planning a big holiday next year? 20 tips on bringing the kids to Universal Studios Florida
---
30 years after experiencing the magic of the Florida theme parks, last year Amanda Cassidy took her own children on a once-in-a-lifetime trip to Orlando. Here's what she discovered.
---
It was my version of a midlife crisis. An urge to revisit some of my most magical childhood memories as I turned 40. Perhaps a little indulgent, but for me, I've always viewed travel as the best investment and longest-lasting gift. I suppose I should bring the children, I sighed, wincing at the price of the flights.
But this trip has been a long time coming – a culmination of a few different reasons to celebrate, and what better way to kick up our collective family heels than to somewhere where the mandate for the week is to have as much fun as possible?
"You are completely mad," my very sensible sister exclaimed when I announced my grand plan. "The children are way too young." I guess we were about to find out.
Undaunted by the prospect of a 9-hour flight with an 8, 6, and 4-year-old, we watched the rides in Universal on YouTube to boost our bravery and entrusted our precious goldfish to Uncle Pauly.
Orlando was go.
The Logistics
The first best thing we did was to rent a double stroller from The Stork Exchange – a baby equipment rental company near Dublin airport. The lovely Lucas appeared like an angel as we checked in at Dublin Airport and a week later arrived to take it back as we landed.
We all agreed that it was the best €60 we have ever spent, especially as my Fitbit recorded an average of 20k steps a day for the duration of the trip. The double buggy held all our rain gear (weather was mixed; 15 degrees one day and 25 degrees another) water bottles, park maps, magic wands and sleepy children.
The second best thing we did was not rent a car. The thought of having to navigate the vast expanse of the theme parks and the motorways was slightly off-putting. Parking is also expensive.
Instead, we used Uber and never had to wait more than about 3 minutes for a car and they are a good deal less expensive than taxis.
For such a short trip, staying onsite in the parks is a good idea. We stayed at the very retro Cabana Bay Beach Resort in Universal which was spot on for our needs.
It was also the only hotel that had a bowling alley and water slides (to the children's delight). After a day doing all the rides, it was lovely to come back to chill by the pool for a few hours (you could swim until 10 pm).
We also made good use of the free shuttle buses you can get into the parks from the resorts when you stay onsite and you can get in an hour before the general public which is handy for the most popular attractions like the Wizarding World of Harry Potter at Universal which can fill up quickly once the rope drops in the morning at the main entrance.
It is also within walking distance to the world's most beautiful water park, Volcano Bay, which was one of the highlights of our trip.
The weather was mixed but I can't imagine doing this trip in the humidity of the summer, and especially not with young children.
My advice would be to go off-peak if possible and without a doubt, the express tickets are worth every penny. It is the difference between queuing for 2 hours or queuing for 2 minutes.
Get. The. Express. Tickets.
Essentials
Broken-in runners (you will walk more than you have ever walked before)
Raincoats (expensive to buy on-site and you need them for some of the water rides)
Pram (bring your own and don't rely on the onsite pram rentals as you need one at the airport and for the long walk to get to the parks)
Get a water taxi one of the days (they are free and if you are staying at any of the Universal hotels, you can just cross to a hotel that has one and enjoy the ride) We crossed from Cabana Bay Hotel to the Lowes Sapphire Falls hotel and it was a great way to make our way to the City Walk where all the action starts. (It takes 20 minutes).
Uber is half the price of a taxi and you can choose XL to fit all the family. We also didn't have to worry about parking.
Lower your coffee expectations. We were lucky to have a Starbucks in our hotel to get us going in the mornings – otherwise, you are reliant on simple American cups of joe.
The kids are going to want EVERYTHING (you exit most of the rides into a themed shop) Agree beforehand pocket money or that you can get something on the last day or you will be driven NUTS. Ours got their wands on the first day and they played with them the entire time.
There are freshwater fountains dotted around all the parks so just bring a bottle to refill.
To give you an idea of prices, an ice cream inside the parks is about $5 and a packet of crisps is $3,75.
Watch YouTube videos of the rides before you set off so that smaller children have an idea of what to expect. The Jimmy Fallon Ride Through New York ride has a flash of a shark during the ride so my daughter knew to close her eyes for that part and she was fine and ended up loving it.
Have a rough plan of the rides you want to do for the day but be flexible and take pit-stops where ever you can.
The Rides
After a day of getting ourselves oriented and getting the children over their (very mild) jet lag, we hit Universal City Walk. This is the centre point between the two Universal Parks – Islands of Adventure and Universal Studios. It also has the best restaurants (CowFish and Margaritaville) ice-cream parlours (The Chocolate Emporium, Cold Stone Creamery) and bars (The Hard Rock Café and Rising Star)
We decided to explore Universal Studios the first day. Because we had early entry we went straight to the hugely popular Wizarding World of Harry Potter and hit Ollivanders wand shop for an utterly magical experience where the 'wand chooses the person'.  One lucky child gets picked to let the wand choose them.
The children are not major Harry Potter fans but all were completely captivated by the theatre of it all. Naturally, after the ten minute demonstration, we had to buy the interactive wands ($45) This means that at various spots throughout Diagon Alley little ones can 'do magic' in the form of making water turn on in the fountains, make a feather lift up in one of the shop windows, turn on candles and even make a broomstick rise.
The set itself is mind-blowingly detailed and it was one of the highlights of the entire trip for the children. The life-size dragon is a bit scary for smallies but once we had prepared our four-year-old for the roars and the fire breathing, she took it in her stride.
Age factors
We were concerned that perhaps being young that she'd be sidelined by most of the experiences at Universal because of her age and height but we couldn't have been more wrong. In fact, later, when we spent some time in Disney, we were a bit disappointed with how sedate and babyish is was compared to Universal.
The kids enjoyed it of course but that is definitely more of a labour of love. If we had to return in the future, we all said we definitely favour Universal for its well, universal appeal for both grown-ups and children.
It was definitely a better whole family experience and with a lot less crying toddlers junked up on sugar which doesn't exactly reconcile with our 'idea of a trip of a lifetime'.
Back to the rides.
For our children's age, Springfield, the fictional town made famous by the Simpson's cartoon had instant appeal. We hit the Twirl n' Hurl alien spinners (Kang and Kudos) which meant we could all ride together. We were happy to see that the sarky double entendres, the Simpsons are loved for are found all over 'Springfield'.
Nostalgia
We had to try a Krusty burger and a lard boy giant donut and then rolled ourselves into the younger children's area which includes a dance party with Barney, the Woodie Woodpecker rollercoaster (which is a good introductory rollercoaster for children) and one of the surprise hits of the week, the Curious George ball factory and play area where the children spent ages hoovering up soft balls with giant vacuums and then firing them at us out of their ball guns.
Fievel's Playground is also located here and it has some seriously good water features, but it was a little cold to get wet the day we visited. We topped off the morning with the ET ride that brought back very nostalgic memories of my own childhood when my parents took me to Universal. \
It is dark as you enter but after seeing many of the rides on YouTube before we came on the trip, the children knew what to expect. Any little frights were helped with tight hugs and as the week went on, the children got braver and braver. By the end of the trip, we were all very dedicated adrenaline junkies.
Be flexible
My advice is to take it slow at the start rather than scaring them off the rides too early. Our four year old was just 40 inches tall which is the minimum height I'd recommend to be before you go. Universal also has the (unfortunately named) child-swap option which means you don't have to queue again if one parent has to wait it out with a smaller child, you just swap at the top of the line.
The shows that are dotted around the parks are also ideal for smaller children as well as being hugely entertaining for us grown-ups.  Our six-year-old son was picked out as a volunteer at the Animal Magic show where he had birds land on his head and he and his sister were chosen to be part of the Fear Factor Live show and had front row seats to see a man volunteer to be covered in scorpions.
Again, these are memories they will never forget and we won't forget their squeals of joy and disgust. We loved the motion simulator rides, namely Minion Mayhem and Shrek. If you feel it might be too much for you or the children, you can opt for the stationary seating.
These type of immersive rides are very popular and with good reason. You usually wear 3D glasses and have your seat rock as you enjoy the antics on the screen above.
Butterbeer googles
We headed back towards the Wizarding World of Harry Potter via a street parade where the children shyly waved at Scooby-Doo, the animals from The Secret Life of Pets and the Simpsons.
We took the Hogwarts Express from 'London's Kings Cross' station (you actually pass through platform 9 ¾ at Universal Studios to the other Universal Park, The Islands of Adventure which is an attraction in itself (we won't ruin it for you but it is a must-see). You emerge out of the train station into the snow-covered village of Hogsmeade where we toasted our safe arrival with a cup of Butterbeer – a non-alcoholic, marshmallowy, butterscotch delight.
There are big debates whether or not it is better to have it frozen, hot or cold. We cannot clear this up in any way except to say that we opted for cold and it was divine.
We watched people as they twisted, rolled and fell through the sky, shrieking and screaming in delight.
On the Island of Adventure, our first stop was Jurassic World which kicked off with a huge discovery centre where the children can search for fossils, watch baby dino eggs 'hatch' and even see through dinosaur eyes. This is indoors and made a nice break from the heat. The older children went on the River Adventure ride with their Dad.
Ponchos are a must for many of the water-based rides. We celebrated their survival with giant pretzels and braced ourselves for the Pteranodon Flight which is seriously thrilling as you fly above the park, swinging through the trees. Camp Jurassic is a climbing and adventure area where the children spent a great deal of time and it is suitable for all ages.
We found Cartoon World next and then we hit the Spiderman ride which is again a motion simulator ride. The Incredible Hulk rollercoaster is the centre point of the entire park (it is impossible to miss) We watched people as they twisted, rolled and fell through the sky, shrieking and screaming in delight.
We vowed that someday we would all come back and do it together.
The Water Parks
The next best part was Seuss landing. It is filled with colourful swirls as far as the eye can see.  The Caro-Seuss-el was such a hit, we went on it three times in a row. We twirled around the Cat in the Hat ride in little teacups as we whisked through the pages of this well-loved book and then went on the High in the Sky Seuss Trolley which is a gentle train ride around the park that is suitable for all ages.
This was one of the parts of the trip to Universal that the children enjoyed the best. The other was Volcano Bay – it makes up the trio of the Universal parks. It is called a water park but there is nothing water-park-esque about this place. It is like arriving into a spa in Hawaii, with a giant volcano and white sandy beach.
The rides are mostly raft-based which our age kids loved. One of us braved the free-fall chute down the centre of the volcano while the rest of us bobbed in the wave pool, safe in the knowledge that there is nearly one lifeguard for every person and that US coastguard lifejackets are mandatory for children.
It is designed to be a safe haven amid the madness of the parks and we spent a day here in utter paradise.
Mistakes we made
Obviously, as much as we congratulated ourselves for having the right shoes or finding the shortcuts, you learn as you go and mistakes were made.  I wish we had researched the food options as much as we researched the rides before we arrived.
The theme park food is typical theme park food. In hindsight, we should have brought more snacks along with us during the day which also would have saved us cash.
We ate dinner in our hotel each evening and the children's menu was good – Mac and cheese, chicken tenders, burgers and I was happy to see they were served with either apples or carrot sticks but if you didn't have that option, it is hard to seek out more nutritious food for the children.
Universal do sell fruit bowls in stalls around the parks which were a welcome change from what was becoming a dangerous doughnut habit.
A realisation
Each night we fell back to the hotel exhausted but delighted with ourselves. In fact, the reason this trip was just so good was because it is the first time we have all had so much fun together.
We jumped out of bed each morning thrilled at the prospect of the day ahead. I mistakenly thought that it was going to be a week for me to enjoy the children having fun. I failed to realise that they were having as much fun watching me having fun. As a wrangling mum of three, it isn't all that often they see me in this light.
There is often the feeling that you have to wait until the children are older to enjoy all that Orlando has to offer. I disagree with my sensible sister – Universal is a delight for all ages and a lot less baby-focused than Disney (My 8-year-old found the Magic Kingdom too young). Go when you can – there is something for everyone.
It's changed a lot in the time since I last visited (except the ET ride which is exactly the same as it was 30 years ago which is impressive in itself) but it is impossible not to get caught up in the thrill of it all.
You have nothing to worry about except where the next thrill will present itself. When places usually describe things as family-friendly – it often means the kids will enjoy it and the parents will suffer it.
But Universal Orlando was a revelation – myself and my husband has the time of our lives – the kids were just along for the ride.
You can find more information on Universal Resorts Orlando here.
Image via Unsplash.com 
Read more: My life-changing experience at the Camino de Santiago
Read more: How to do the Maldives with kids
Read more: Florence: Our family-friendly experience
Also Read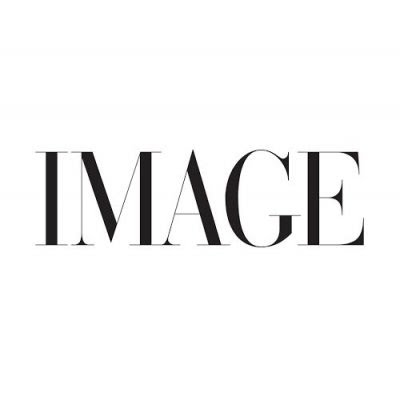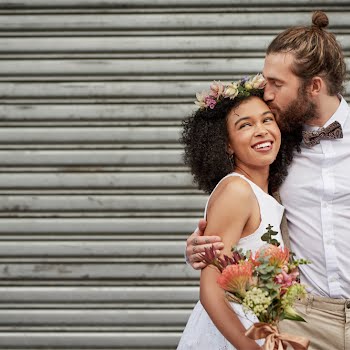 premium
IMAGE WRITES, REAL-LIFE STORIES, RELATIONSHIPS
With diversity on the rise, what struggles do interracial couples continue to face today? Filomena Kaguako speaks to three couples about their experiences.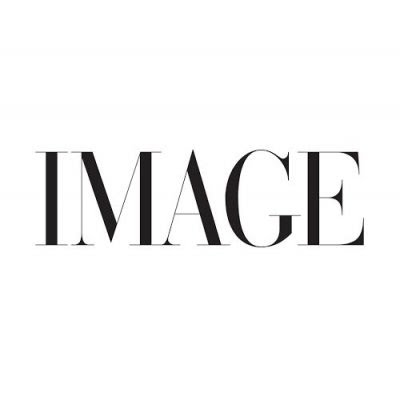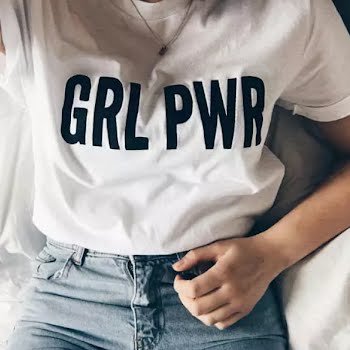 EDITORIAL
'Femertising' is big business. Brands are increasingly taking advantage of...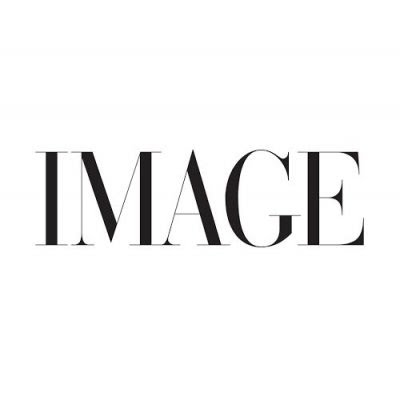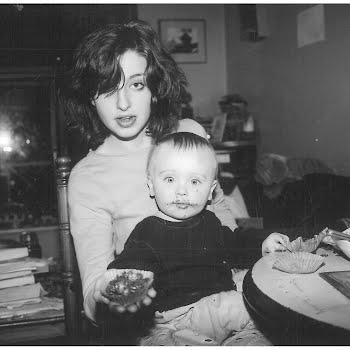 EDITORIAL
"Every baby costs you a book" – that's something women...