Andrew Fitzsimons, LA-based Irish celebrity hairstylist and creator of Andrew Fitzsimons haircare shares how to recreate a signature look from one of his clients; the Bella Hadid slicked back bun.
Ballinteer-born Andrew Fitzsimons is the celebrity hairstylist to the A-list, from Kardashians, Jenners and Hadids to Mariah Carey, Madonna and Adele, creating head-turning looks that have graced the cover of Vogue and even the stairs of the Met Gala. He's put 20 years of hair experience and his own beauty philosophy into a targeted, affordable range of hair heroes, designed to make you love and protect your natural hair texture.
From the Summer issue of IMAGE Magazine, he shares a guide to recreating one of his client's signature looks.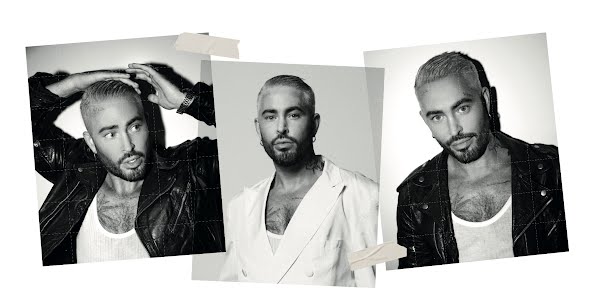 Andrew Fitzsimons' guide to the Bella Hadid slicked back bun
Figure out where your parting is – generally, Bella likes everything really symmetrical so it's a middle part. I smooth the hair back using the AF1 Repair Leave-in Conditioner for Damaged Hair, €14.99, instead of blow-drying it back or straightening the hair, so it's super-smooth; use a leave-in conditioner and brush it back into a ponytail that's a little further north of the middle of the back of your head. That's enough to get tension in the hair. The secret to any of Bella's tight bun looks is that all of the hairs are going in the exact same direction perfectly. That's what creates the shine and allows the light to reflect.
Once it's up, you want to take a boar bristle brush where all of the bristles are uniform in length, like a flat boar bristle brush, then I spray Hard Strong Hold Hairspray for Maximum Control, €11.99 directly onto each section of hair that I brush back, from the top of the ear to the temple, and brush it back into where the bun will be, to the base of the ponytail, then spray the next section, like a slice of pizza, and brush that back.
It will look super-shiny and like it's ready to go, but hairspray will dull it a little bit after a while. Twist the ponytail around back onto itself to create a twisty bun. So if you imagine twisting your hair around back onto itself, leave half of your hair untwisted and separate it in half. Pin one half going upwards and diagonal out the top, and the other around and coming out of the bottom, so it's peeking out, and pin it with some bobby pins. Lock it in and hairspray the ends, then make it spikey, then glass it up with Prism Invisible Shine Spray, €14.99, and then you're Bella Hadid!
Photography by @bella_hadid.
This article originally appeared in the Summer issue of IMAGE Magazine.