Built for a couple making the move from Dublin to Cork, its barn-like structure is softened with warm wood and stunning views of the surrounding countryside.
This new-build home in Kinsale is a perfect example of how simple forms and materials can be combined to create a welcoming, calm space. Built by a couple moving to Cork from Dublin, on their family's farmland, its two individual barn-like structures are linked with a central entrance area, and combined with an inviting living space.
The interiors are the work of Liz Moloney of Amber Design Group. Originally from Waterford, she is now based in London, but was excited to work on a project in Ireland.
She was brought on board by the couple at the design development stage of the project, once the structure of the house had been designed by Node Architecture in Dublin.
Liz explains that the couple "wanted to bring me in at this early stage to make sure that no aspect of the internal layout was left overlooked; to ultimately achieve the stylish family orientated home they desired". This allowed the interior design and the building to work in harmony.
The couple had a clear vision of what they wanted their home to feel like, which gave Liz plenty of guidance in her design.
"They knew the type of materials they wanted to incorporate in the main elements of the design. The terrazzo-like poured concrete floor allowed each living space to flow into one another, the wood panelling details that would enhance the exterior timber design details, and a large, bright and open family kitchen living space."
A desire for nods to the landscape, so beautifully framed by the large windows led to a gentle earthy colour palette with warm textures. "They wanted to live in a home with that signature relaxed and cosy atmosphere where they can live and feel content."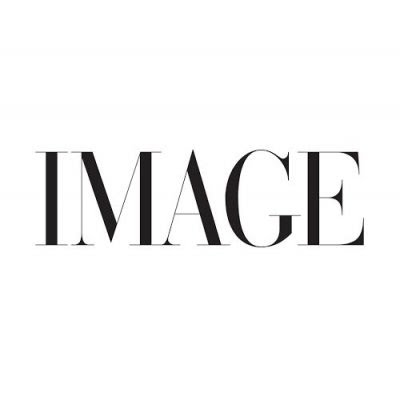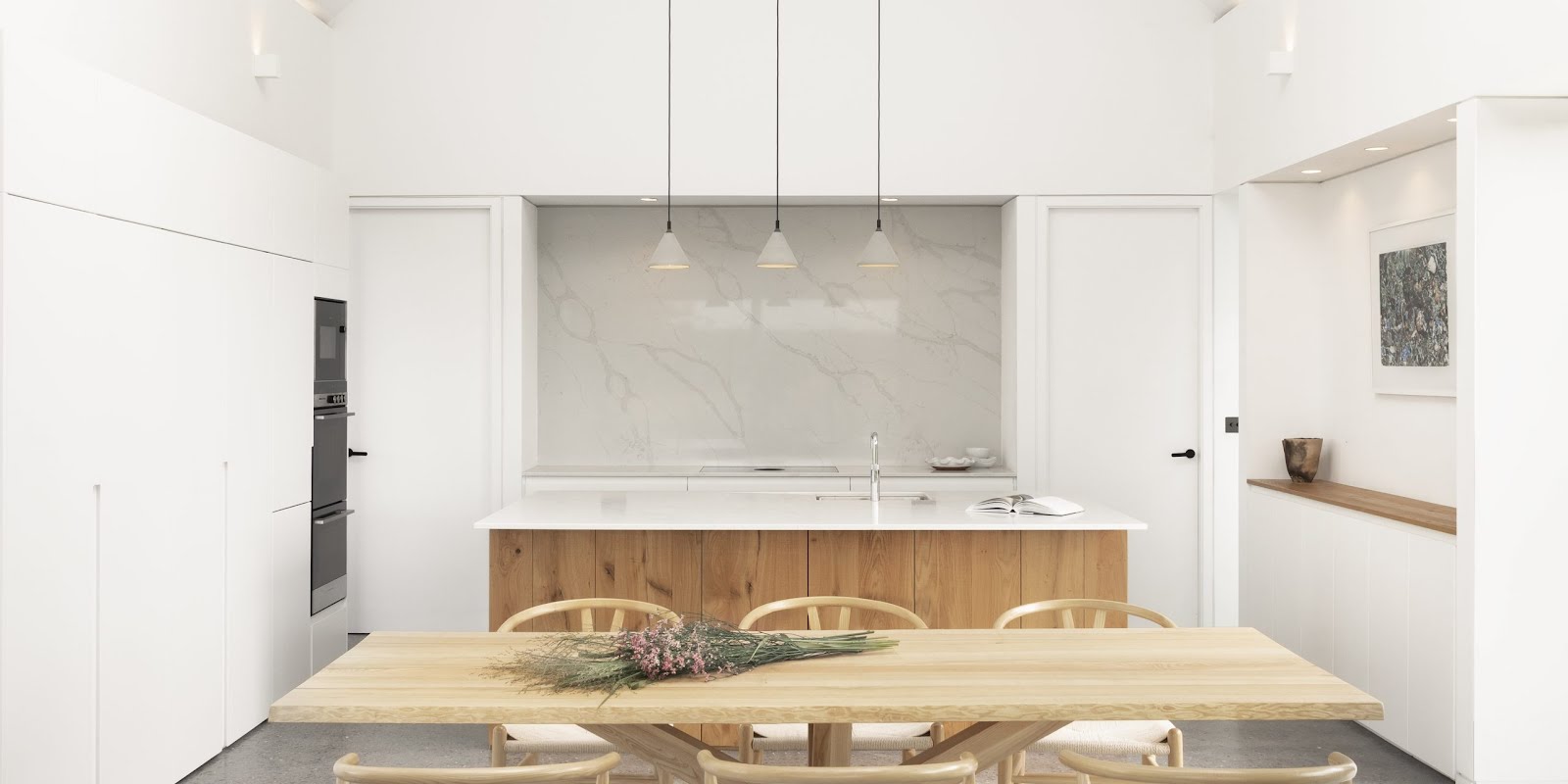 The simplicity of the space means that every material is important, and so these were carefully chosen. Liz says that they wanted to make sure the two areas of the house flowed seamlessly, so they chose a poured concrete floor throughout.
She also explains that wood was an important material throughout. "Inset oak panels in the library floor created a warmer living space paired with the wood-burning stove, while in the master bedroom wood panelling behind the bed and around the frame of the master bed softens the feel of the room."
The open-plan kitchen and living space has neutral tones, putting the focus on its amazing views and dramatic vaulted ceiling.
The result is "spectacular" according to Liz: "The design of the house and interiors sit subtly in the historic family farmland framing every view from each individual space. We were all delighted with the overall look achieved; both internally and externally. The interiors feel cosy, welcoming and coherent in a modern family home."
Photography: Visual Feasts