Tess Daly says she swears by this non-invasive, anti-ageing treatment
Sponsored By
---
Sponsored By
'It leaves me refreshed and radiant'
Model and TV presenter Tess Daly is known for her gorgeous glow – something she has emanated since her debut in the spotlight decades ago – so when she gives us an insight into her beauty routine, we take notes.
Now in her early 50s (though she doesn't look it), Tess recently revealed that one of her go-to anti-ageing treatments is Ultherapy®, leaving her refreshed and radiant with each session.
"I believe in investing in my skin as I do in my general health, looking after what you have got," said Tess. "And Ultherapy® works with your own skin to leave you looking refreshed and like you've had a good eight hours of sleep."
What is Ultherapy®?
For those who haven't heard of it, Ultherapy® is a non-invasive, skin tightening treatment to lift the eyebrows, chin and neck tissue. Most people use it to specifically target the jaw line, reducing that softened 'turkey neck' that many people develop over time.
As we age, skin loses collagen and elastin due to the interplay of genetic, environmental and lifestyle factors, which can all accelerate the ageing process. Ultherapy® stimulates the production of new collagen and elastin, helping skin appear smoother, tighter and rejuvenated.
How does it work?
Ultherapy® uses ultrasound energy to stimulate collagen production in the skin's foundation, resulting in a clinically significant lift and tightening of the skin.* Basically, the aesthetician gently drags an ultrasound wand over your face, neck and jaw line, targeting loose skin and signalling collagen in those areas.
You may experience discomfort during the treatment, but you can request pain relief beforehand to make the process more comfortable. Consult your practitioner for advice on what is best for you.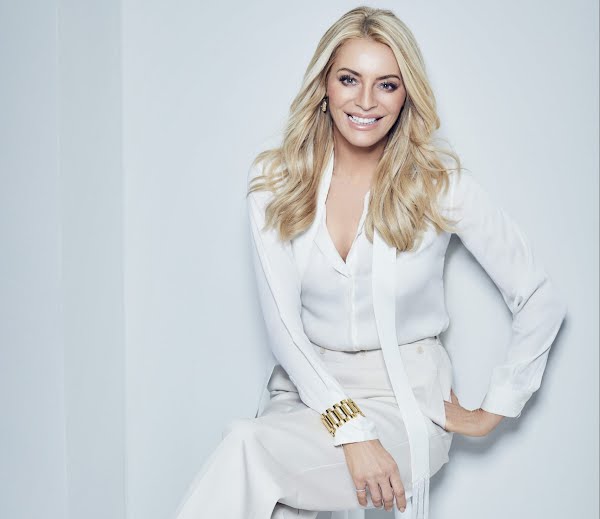 How long does it take?
Ultherapy® can take anywhere from 45 to 90 minutes depending on what areas you want to target. A full face and neck treatment with Ultherapy® takes up to 90 minutes, a face treatment takes around 60 minutes and a lower face and neck treatment is about 45 minutes.
Tess had a 60-minute treatment and a top up later on. "Ultherapy® only takes an hour with no downtime," she said. "And, over time, my skin has felt more radiant, boosted and fresh."
When will I see results?
The best part about Ultherapy® is that there is usually no recovery time. You can immediately return to your regular lifestyle, and expect to see results anytime between 90 to 180 days. Following treatment, 73 per cent of Ultherapy® patients saw an improvement in their jawline after just three months and continued to see results for over one year**.
With a full face and neck treatment, you can expect to see a reduced appearance of fine lines and wrinkles around the eyebrows, chin, neck and décolletage area. 
Everyone ages gracefully in their own way, but if you'd like to take a chapter out of Tess Daly's beauty guide for a youthful boost, you can book an Ultherapy® consultation and session at a clinic near you. 
*Ulthera System Instructions for Use, 1001393IFU Rev H, p3
**Brobst RW, et al. Facial Plast Surg Clin N Am. 2014;22:199
---
Ultherapy® is available in leading aesthetic clinics throughout Ireland. For more information, including treatment before and after photos, and to find a clinic near you, visit here.