4 easy ways to support your brain function
Sponsored By
---
Sponsored By
As we age, our brains undergo slight cognitive decline. Here are some easy ways to support healthy brain function.
As we get older, our brains age with us, growing or sometimes shrinking depending on what stage of life we are currently in.
In fact, according to a study in the British Medical Journal, our brain volume decreases five per cent per decade after we turn 40 years old and may decline even more rapidly after the age of 70.
This cognitive decline is due to a number of physical factors, says The National Institute on Ageing. These changes include a decrease in neuron communication, a decrease in blood flow and an increase in inflammation.
These factors then result in a change to our thinking patterns. We may become slower to find words and recall names, have more problems with multitasking and experience mild decreases in the ability to pay attention. 
And while these brain changes are a completely normal part of the ageing process, there are ways that we can help maintain healthy brain function and help slow the decline of our memory.
1. Mental Stimulation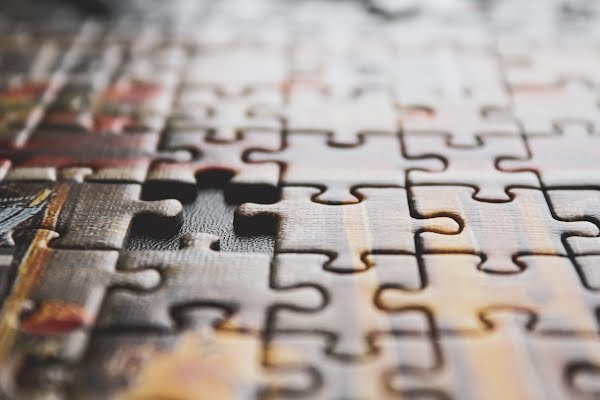 Like a muscle, our brains must be exercised to maintain mental fitness. As they say, 'use it or lose it'. When we engage in activities that stimulate our minds, it helps form new connections between nerve cells and may even help generate new brain cells, according to Harvard Health. This new growth is called 'neural plasticity' and helps us build up a functional reserve to protect against future brain cell loss.
These stimulating activities include anything that requires mental effort and/or manual dexterity, from reading, word puzzles and math problems to drawing, painting, jigsaw puzzles and crafts.
2. Balanced diet
While good nutrition is important to our overall health, it is specifically vital when it comes to maintaining optimum brain health. A well balanced diet can help to provide your body with the nutrients it needs to run efficiently, helping keep a clear and focused mind. 
According to a recent study in Harvard Health, a Mediterranean diet has been especially linked to healthy brain function. Those who regularly ate fruits, vegetables, fish, nuts, unsaturated oils (like olive oil) and plant sources of proteins were less likely to develop signs of cognitive impairment.
3. Daily supplements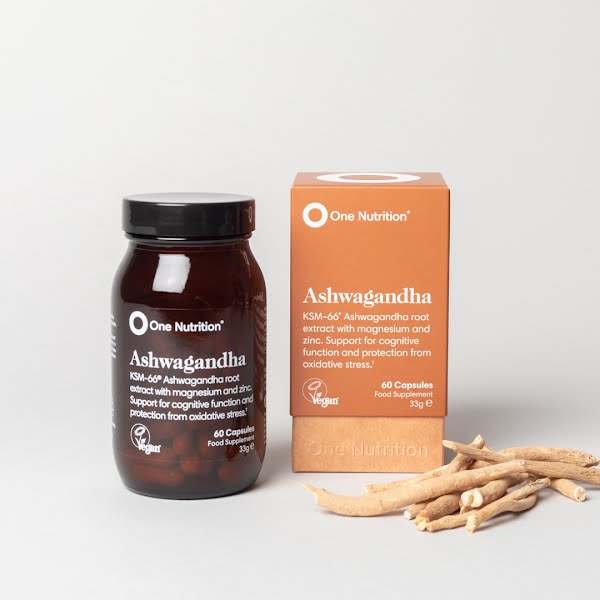 In addition to a healthy diet, supplements can be a great way to ensure your brain is getting the nutrients it needs. 
To support cognitive function, we love One Nutrition Ashwagandha. Made from the Indian herb it's named for, this Irish brand contains organic and vegan KSM-66® Ashwagandha root extract (600mg per two capsules) — the highest concentration full spectrum Ashwagandha on the market. One Nutrition Ashwagandha also contains the added benefits of magnesium and zinc, providing support for cognitive function and protection from oxidative stress.*

It's designed to support:
normal cognitive and psychological function

normal fertility and reproduction

normal immune function

to protect cells from oxidative stress
*Magnesium contributes to the normal functioning of the nervous system, the reduction of tiredness and fatigue, and to normal psychological function. Zinc contributes to the maintenance of normal cognitive function, normal testosterone levels in the blood, normal fertility and reproduction, the normal function of the immune system and contributes to the protection of cells from oxidative stress.
4. Regular exercise
Physical exercise is just as important as mental exercise. According to the Mayo Clinic, studies show that people who are physically active are less likely to experience a decline in their mental function. This is because exercise increases blood flow to the brain and may even counter some of the natural reduction in brain connections that occur during ageing.
According to the Mayo Clinic, we should aim to exercise several times per week for 30 to 60 minutes. This can be any moderate aerobic activity that increases your heart rate, like walking, swimming or sport.
---
One Nutrition Ashwagandha is available in health stores and pharmacies nationwide. Learn more about One Nutrition Ashwagandha here.