In need of ideas on how to spend your week? Here are our TV and movie picks, streaming site additions, podcasts and fresh book releases to cosy up with.
Monday, May 10
"I've spent my whole life living other people's last few minutes".

Former State Pathologist Dr. Marie Cassidy reflects on the issues and cases which shaped her career in Ireland in a three part series, Dr Cassidy's Casebook, starting tonight at 9.35pm | @RTEPlayer | #DrCassidy pic.twitter.com/ep9N1Rj2iR

— RTÉ One (@RTEOne) May 10, 2021
Dr Cassidy's Casebook, 9.35pm, RTÉ One
The first episode in the three-part series from former State Pathologist Dr Marie Cassidy begins this Monday as she reflects on the cases that have stayed with her.
Thursday, May 13
Leigh-Anne: Race, Pop & Power, BBC1, 9pm
Leigh-Anne Pinnock, the only Black member of Little Mix, recalls the racism she has faced as a Black woman in the music industry and brings together women of colour from British pop including Keisha Buchanan of Sugababes, Alexandra Burke and more to share their experiences about Black representation in the music industry.
Friday, May 14
Halston, Netflix
Does Ryan Murphy ever sleep? The much-anticipated Halston comes to Netflix this week,  directed by Daniel Minahan and executive produced by Ryan Murphy (creator of American Horror Story, Pose,  Ratched, Hollywood and so much more). The five-part biopic of fashion designer Halston, played by Ewan McGregor, charts the rise and fall of the designer who dressed Bianca Jagger for Studio 54 and put Jackie Kennedy in a pillbox hat.
The Woman in the Window, Netflix
Based on the best-selling A.J. Finn novel, The Woman In The Window is the story of an agoraphobic psychologist, played by Amy Adams, who watches from her window as her neighbour, played by Julianne Moore, is attacked. But did the crime really happen, or did she imagine it?
The Underground Railroad, Amazon Prime Video
From Moonlight's Academy Award winning film-maker Barry Jenkins comes the much anticipated on screen story of Colson Whitehead's Pulitzer Prize-winning novel about escaped slaves who make their way north through safe houses in the 19th-century US.
---
Friday, April 30 
Tom Clancy's Without Remorse, Amazon Prime 
Based on the 1993 novel of the same name, this action thriller is a spin-off of the popular Jack Ryan series. Starring Michael B. Jordan as an elite Navy SEAL seeking justice for the murder of his wife, it was directed by Stefano Sollima. 
Saturday, May 1 
Things Heard and Seen, Netflix
Another film based on a book, this thriller is adapted from the 2016 All Things Cease to Appear, by Elizabeth Brundage. In it, Amanda Seyfried and James Norton play an artist and her husband who move from New York to an old rural home, but it seems the house has a sinister history. 
Sunday, May 1
Line of Duty, 9pm BBC1
If you haven't been watching it then I won't (and can't) catch you up only to say there's a reason why everyone is talking about season six of this police series. We've been promised answers in tonight's season finale – prepare for Twitter to go absolutely mental.
Monday, May 2

Nomadland, Disney +
Sweeping the big three at the Oscars (Best Director, Best Actress in a Leading Role and Best Picture), now is the time to get stuck into Nomadland. Following A nomadic woman propelled by her loss through the American Mid-west, it's a breathtakingly detailed character study of grief and loneliness in a wide and expansive landscape. Using real-life events and real people in hand with actors like Frances McDormand, it's truly one of the must-watches, even amongst the prestigious category of Best Picture winners.
---
Monday, April 26 
The Oscars, 9.30pm, RTÉ 2 
Sure, we've seen all the best red carpet snaps already, but to fully experience the Hollywood glamour of the 93rd Academy Awards ceremony, you can tune into RTE 2 tonight. Moments to look out for include Yuh-Jung Youn, who took the opportunity in her acceptance speech for best supporting actress in Minari to say hi to Brad Pitt, and Daniel Kaluuya using his speech to embarrass his mother. 
Tuesday, April 27 
Cosc, 7pm, RTÉ 1
This series explores the stories of books, songs and films that were banned in Ireland, and the latest episode dives into Seven Drunken Nights, the 1967 single from the Dubliners. Although it reached number seven in the UK charts, it was deemed offensive, and wasn't allowed to be played on RTÉ radio, which ironically gave it a major publicity boost. 
Wednesday, April 28 
Headspace Guide to Sleep, Netflix 
Director of Meditation at Headspace, in this new series Evelyn Lewis Prieto dives into the complex world of sleep, unpacking myths that surround it and giving us tools to help us drift off more easily. 
Thursday, April 29 
Lean Fall Stand by Jon McGregor
The Costa-award winning, three-times Booker-longlisted author Jon McGregor's new novel tells the story of an Antarctic research expedition gone wrong, and the way one disaster has far-reaching consequences for the families of those involved. 
---
Monday, April 19
Steelers, Amazon Prime
Just dropped on Amazon Prime comes this documentary about an all-gay rugby club in London is the uplifting start to your week you need. Premiered at the Glasgow Film Festival, it follows a rugby season of the Kings Cross Steelers, but more than that it reframes the often oppositional dialogue around sports and LGBTQI+ stories. Meeting the community of players and coaches, it'll leave your heart full.
Tuesday, April 20
Desert Island Discs with Helen McCrory
This episode was released in July 2020, but in light of the sad passing of Helen McCrory last week, it's worth revisiting her Dest Island Discs episode. Through her selection of songs she talks about her childhood antics, her Hollywood run-ins, a career on stage and, perhaps most poignantly, how much she loves dancing with her husband, Damian Lewis. A bitter-sweet listen, find it here. 
Wednesday, April 21
The Sinner, 10.35pm, TG4

Season 3 of The Sinner returns this week, and if anyone was wondering whether it would continue without its season-one star, Jessica Biel, the show is positively thriving. Taking a case a season and following police detective Harry Ambrose, for this season he heads to Upstate New York to look into a fatal car crash, only to uncover so much more. The first episode is on tonight at 10.35pm on TG4.
Thursday, April 22
The Stowaway, Netflix

This week's Netflix Original drop is a sci-fi thriller featuring Anna Kendrick, Daniel Dae Kim, Shamier Anderson and Toni Collette. Three crew in a spaceship headed to Mars discover an engineer hidden onboard after benign knocked out while completing last-minute modifications. With only enough oxygen and food for three and unable to return home, they must try and find a way to survive.
Friday, April 23
Shadow and Bone, Season 1, Netflix

Based on Leigh Bardugo's best-selling Grishaverse fantasy novels, Shadow and Bone is a new Netflix series set in an alternate universe that's already been widely praised by critics. Orphan Alina Starkov discovers her ancient Grisha talent to summon an element, in her case, light. This may be the answer to reviving her barren homeland but her skill also makes her a target and a useful weapon for the King. Mal, a talented tracker, is sent to find her and bring her back. 
Saturday, April 24
The Hard Crowd by Rachel Kushner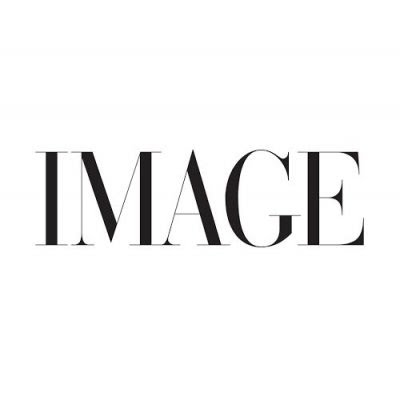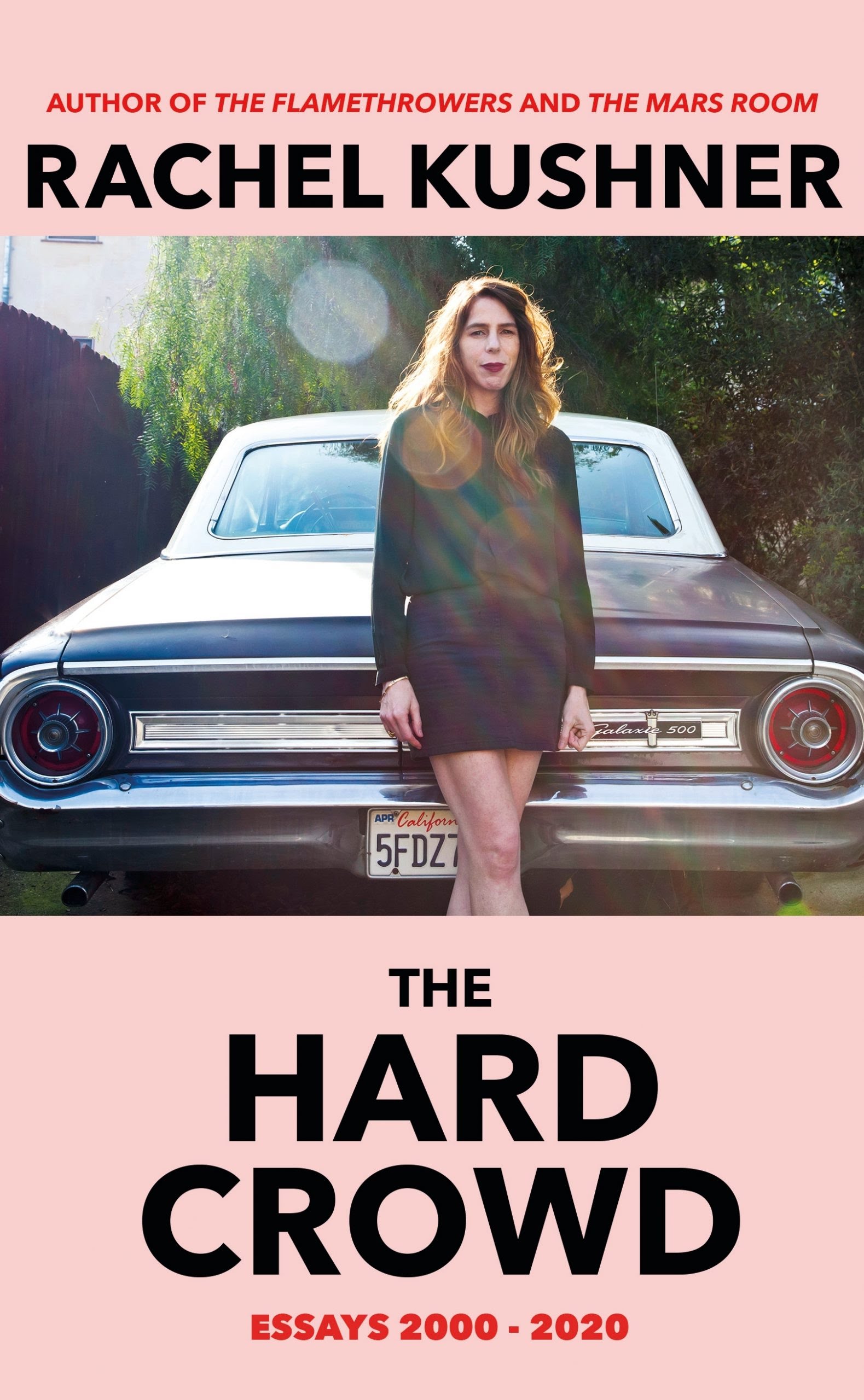 You might have read one of Rachel Kushner's novels, such as The Flamethrowers and The Mars Room. This is her first venture into non-fiction, and the 19 essays of The Hard Crowd are equally as thought-provoking. Following her through tough break-ups and wild motorbike races through Mexico, Kushner explores ideas of friendship, love, imprisonment and the American dream. Out now. 
Sunday, April 25
Baby Done, Sky Cinema

We've all watched in awe at the glow-up of actor Matthew Lewis, to the point that "Neville Longbottom" became a verb. Now he starts as the romantic male lead alongside Rose Matafeo? in this hilarious and sweet comedy from Taika Waititi of Hunt for the WIlderpeople fame. Discovering that she is pregnant and feeling completely unprepared for adulthood never mind motherhood, she attempts to live out all her most adventurous fantasies before the baby arrives, much to the chagrin of her long-term boyfriend, Tim.
---
Monday, April 12
Greta Thunberg: A Year to Change the World, BBC One, 9pm
This three-part series follows climate activist Greta Thunberg on her 2019 sustainable trip around the world to connect with world leaders and climate activists about the necessary changes needed to stop global heating.
Tuesday, April 13
All That Glitters: Britain's Next Jewellery Star, BBC Two, 8pm
Join comedian Katherine Ryan in this six-part series to find Britain's next jewellery star as eight jewellers are judged by industry leaders in a glittering Bake Off style competition.
Thursday, April 15
Frank of Ireland, Channel 4, 10pm
Brothers Brian and Domnhall Gleeson team up for this new, hilarious comedy series, executive produced by Sharon Horgan, about Frank (played by Brian), an idle musician trying for a new lease on life.
Friday, April 16
Leonardo, Amazon Prime 
Poldark's Aidan Turner takes the lead in this eight-part dramatized series on Italian master Leonardo da Vinci.
Photography by Netflix.
Also Read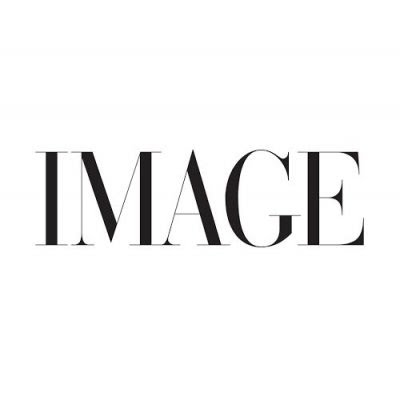 CULTURE
The Vow's nine parts tell the story of Nxivm, a...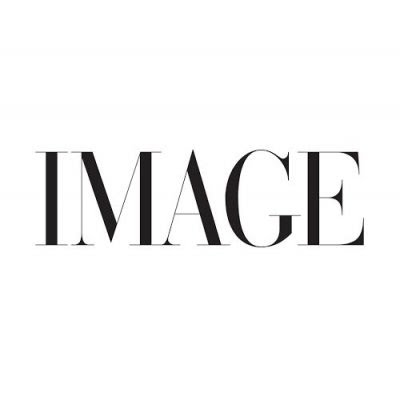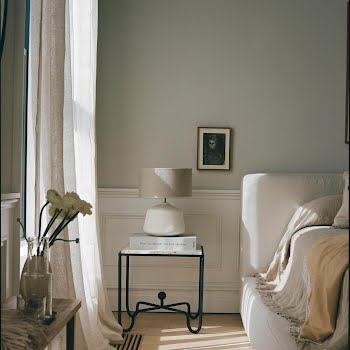 INTERIORS
Lamps are important for adding low-level light to a space, but they're also a great way to add a touch of colour, pattern, or texture too.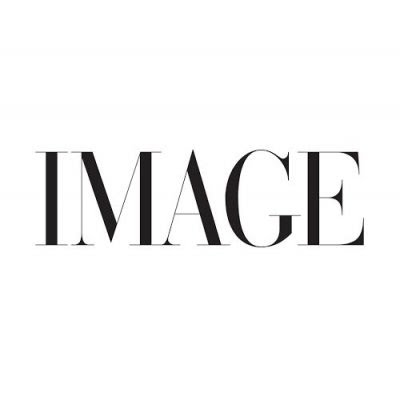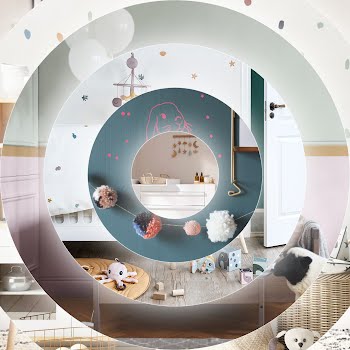 premium
INTERIORS
We've put together some tips on how to choose pieces for your child's nursery that will be cherished for years to come