'The crime itself is usually always the focus… I was interested in the trauma afterwards'
---
Girl A is one of the most talked-about debuts released this year. Author Abigail Dean tells Jennifer McShane about the intricacies of writing a crime novel that isn't really about a crime at all – but what we usually don't see: the trauma that follows.
Author Abigail Dean, first and foremost, a lawyer for Google, tells me she had the luxury of having three months off in-between jobs to write her extraordinary and powerful debut novel Girl A, but the subject matter alone meant that it was never going to be a breezy journey. "It's almost agonising to admit that this is you going to give it a shot," she says, laughing. But the shot Dean took, paid off with her first book – and her deft skill and compassion in handling a very dark topic – has been very much lauded and acclaimed by critics.
In essence, Girl A asks us to consider how we might carry on with life after dealing with almost unimaginable trauma; at the heart of the story is not the crime, but the aftermath the children in the Gracie family must deal with. Held captive by their parents, chained, abused in their "House of Horrors" – the novel begins when life-changing events of childhood have long passed, in the sense of time at least.
Lex – Girl A – arrives at the prison her mother has died in and following that, over the course of the chapters – named after each of the siblings – we get flashbacks of the horror that unfolded, yes, but more than that, it doesn't end there, as it does with most crime topics. We see the events after and the wildly differing fortunes of each affected, long after the police have been and gone, and the abusers sentenced.
"Even in true crime, often the focus is very much on the crime itself, potentially questioning some element of it or solving the mystery, but generally very much kind of focused on the crime that took place. But with the Gracie family, I was really interested in all of that time that follows. And the trauma. What happened after that? And I think with the bigger family and the different children, it was a chance to really think about different people's reaction to a true crime event," Dean explained.
"In anonymity, often, that's the part of the headlines that we never see. The story can stop after that. Everything that came after is what I wanted to get to. I wanted to know what happens when newspapers stop reporting."
Female victims
We talk of the complexities of writing a female victim and the tiresome tropes that come with that or having the "right" sort of victim – in stories and in life – and Dean says her writing of all the women in the story merely came from a natural place.
"I think my kind of clarity o anything like that is that they feel like real people and that is what stands out to me from the most memorable characters from books that I have read. I'm thinking particularly of Louise O'Neill's Asking For It, the idea of just actually having a survivor who is real rather than pandering to any particular idea of who a female victim should be."
I don't think anybody asks the same questions when it comes to male likability. It seems to be secondary as to whether they are a tough or inspiring character – this should be equal when it comes to the female characters.
No easy answers
One of Dean's skills on the complexity of these characters is how leaves the reader torn, for example when it comes to the mother of the family. One of the abusers of her children who almost defaults to this role by her lack of action – she allows them to be abused – but also allows them to escape.
The author said she herself felt torn when writing her on the page, often finding Lex's view of her mother, of whom she has understandably very little sympathy, tainting hers as the writer.
"I think that there are questions about how she [mother] has suffered herself long term in terms of all her little failures," Dean explains. "She is somebody who had ambition, she wanted to be a journalist – she had dreams And also what she has suffered at the hands of the father, which Lex never sees. Even the repeated pregnancies, you get the impression that was, in some ways, potentially one of father's way of controlling her."
"So I do have sympathy with mother in some ways. I think there were so many questions as to the extent to which she herself is a victim. I don't think those are easy questions to answer, and probably is something that every reader will just have their own views on."
There is, she says, always generally more evil involved or assumed when it comes to women and the evil mother/stepmother stereotype in literature or on screen.
"There's definitely slightly troubling about that, and about why that is the case and why often even more vitriolic is associated with women in these stories. I think essentially it comes back to the likeable idea."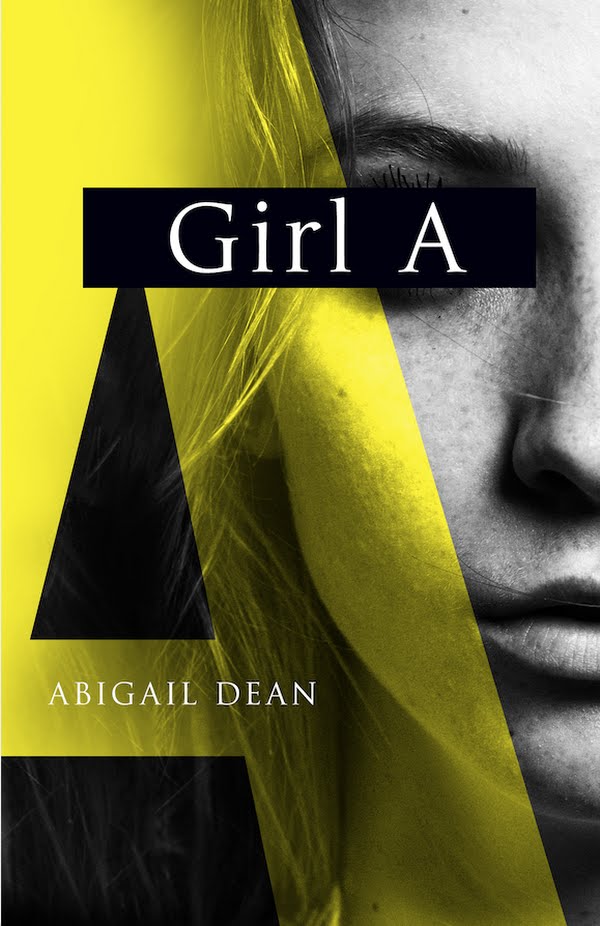 Dean says she is a true crime fan, but when it came to the book's most harrowing moments, she didn't look to any real instances of crimes to write her own, and this nuance and sensitivity is apparent throughout. What happens is shocking, but it's not written with that intent – to simply horrify with graphic details.
"I felt that they should be things that were fictionalised," she continues. "I wanted to be as sensitive as possible to not having these explicit depictions."
It's the smallest details in the flashbacks, the casual way Lex recounts being chained, for example, which disturb the most.
"I have always found that more powerful as a reader. Because I think, if you know what happens, however difficult it may be, your mind normally sets out to rest. But I've always found if you have a gap there, your mind enormous returns and tries to work it out. I've always found that a more powerful way of writing about violence."
And the story may have darkness at its centre, but Dean wants readers to see the light that can come after.
"I hope people take away that it's a book about the resilience of these characters, of a family, in the wake of what happened to them. And at the end of the book,  there is cause to be hopeful, rather than lost in the darkness."
Girl A by Abigail Dean (HarperCollins), is out now