Hard to believe another year is almost at a close. We're still processing 2020 and somehow it will be 2022 within just a matter of days? The mind boggles.
2021 was one hell of a year. We managed to pack quite a bit into the past 12 months and there were many a cursed pop-culture moment along the way too. You may have forgotten these things happened, but I haven't… in fact, they'll probably be ingrained in my memory for the rest of eternity. So, join me on my journey down memory lane as I recount some of the most eye-roll-worthy things to have happened this year. 
Shower gate
Mila Kunis and Ashton Kutcher started it by saying that they like to not wash regularly, then a slew of other celebrities started chiming in about their own bathing habits and before long we were debating how often we should all actually be showering. How is hygiene not of top priority after the past 20+ months?! 
Ben Affleck and his Ana de Armas cutout
Ben Affleck is one of the most meme-able men out there… or at least he was, before he rekindled his flame with JLo and got all happy again. The paparazzi photos of him dropping his Dunkin' Donuts order or looking exasperated while smoking a cigarette continue to be my most reliable 2021 mood board visuals. Then there's the time a life-size cutout of his ex-girlfriend, Ana de Armas, was spotted amongst his rubbish. Cut-throat, Ben.
Kim K and Kate Moss catching up at The Vatican
We must have missed the memo about Kim Kardashian and Kate Moss being friends because one day they're completely separate entities and the next they're BFFs "catching up" while getting a private tour of The Vatican. Questions, so many questions. The friendship threw us as did Kim's sheer lace ensemble complete with midriff-baring cutouts. The Vatican's strict dress code clearly didn't phase her much. 
Bernie's mittens
— ?The?Amazing?Atheist? (@amazingatheist) January 20, 2021
The fact that President Joe Biden's inauguration took place in 2021 blows my mind. Does that feel like it was years ago to anyone else? A lot has happened in the almost 12 months since he was sworn into office I guess, but the Bernie Sanders mitten memes live on. The mask, the posture, the apparent sass of it all – golden.
Oprah's royal interview 
"Were you sil-ENT or were you sil-ENCED?" The most dramatic celebrity interview to have aired on TV this year, and this is the enduring memory I have of it. Oprah didn't have to go so hard with the hand gestures.
Anything Will Smith said about his wife
Here's the thing, Will Smith had plenty of important things to say this year – but they were always interspersed with tidbits about his relationship that none of us asked for, or wanted to hear. The internet agrees with me on this. In fact, an online petition calling for neither Will nor Jada to be interviewed again has already amassed over 23k signatures (and counting!). We've reached the "enough is enough" point… we actually reached it a long time ago, but it's time that the couple are finally stopped. Reason for signing: "Everything I learn about this couple is against my will. Free us." Agreed. 
"I am weed" 
We couldn't possibly mention couples we know too much about without giving a shout-out to Megan Fox and Machine Gun Kelly; the OG oversharers. I have never Googled their relationship once and yet somehow I know MGK's sun, moon, and rising signs??? (His sun is Taurus, his moon is Pisces, his rising is Gemini. He has a stellium of planets in Pisces and his sun is in the 12th house which is the house that's ruled by Neptune… if you're interested.) For those of you unfamiliar with the "I am weed" moment, it's the first thing MGK said to Megan when they met at a GQ party last year. "You said to me 'You smell like weed', and I said, 'I am weed'," MGK explained. How very Kendall Jenner "You're cute jeans" of him. His pal Travis Barker will be happy to hear he's a Kardashian fan. 
All of the Kravis PDA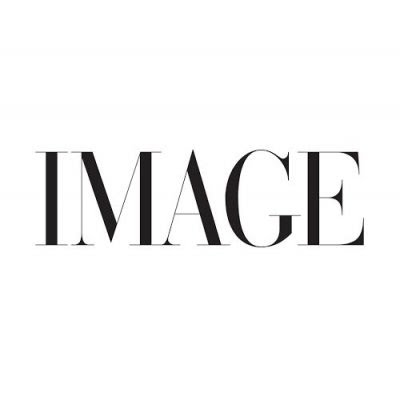 Naturally, Kravis are the only logical follow-up to Megan Fox and Machine Gun Kelly. To quote Phoebe Buffay, "My eyes, MY EYES!!!!!". Not to be dramatic, but I couldn't see properly for days after the above image cursed the internet. I get that they're, like, really in love and all, but no one needed to see that. A line was crossed, it was too much.
The "Football's Coming Home Again" mania
Ok but can anyone tell me what business Atomic Kitten had releasing a song about football coming home? "Whole Again" is a classic and if it ain't broke don't fix it. There was absolutely no need for this parody and I'll never forgive them for it. 
Nicki's vaccine theory
My cousin in Trinidad won't get the vaccine cuz his friend got it & became impotent. His testicles became swollen. His friend was weeks away from getting married, now the girl called off the wedding. So just pray on it & make sure you're comfortable with ur decision, not bullied

— Nicki Minaj (@NICKIMINAJ) September 13, 2021
Ah, there's a lot to unpack with this one. Nicki Minaj made headlines earlier this year when she tweeted disinformation about the Covid vaccine. According to her, the side effects were pretty severe and even caused her cousin's friend's testicles to swell up – thus making him impotent. This happened in Trinidad, she told followers. 
Health officials around the world shut her comments down but there seems to be more to the story and many have questioned whether Nicki's controversial anti-vax claims were made intentionally to distract fans' attention from her husband Kenneth Petty – a registered sex offender who has spent time in prison for both attempted statutory rape and first-degree manslaughter. Eep.