DON'T LOOK UP (L to R) JENNIFER LAWRENCE as KATE DIBIASKY, LEONARDO DICAPRIO as DR. RANDALL MINDY. Cr. NIKO TAVERNISE/NETFLIX © 2021
10 brilliant films and TV shows we can't WAIT for this Autumn
---
It's the cosiest time of the year, and this means the best film and TV releases have been saved for last. Here's a selection of the picks we can't wait for.
Film
No Time To Die
007 is meant to be enjoying retirement, but it's not to be. Eventually, he is recruited to rescue a kidnapped scientist, and so globe-trotting spy James Bond finds himself hot on the trail of a mysterious villain, who's armed with dangerous new technology. But of course, he has old villains to content with too and a former love interest with a dark secret. It's Daniel Craig's last outing as the infamous spy, and with a script contributed to by the great Phoebe Waller-Bridge, we hope he goes out with a (not too literal) bang.
September 30th
The French Dispatch
Wes Anderson is back with another aesthetically gorgeous ensemble drama set at the French bureau of a New Yorker-style magazine in the fictional town of Ennui-sur-Blasé. Regular Anderson collaborators like Frances McDormand, Bill Murray, and Tilda Swintonalong for the ride with some Anderson newbies, including Saoirse Ronan, Timothée Chalamet, Christoph Waltz and Léa Seydoux.
October 22nd
Spencer
The new film, written by Peaky Blinders' creator Steven Knight and directed by Pablo Larrain, is set to take place where the season finale of The Crown left off – that infamous Christmas in Sandringham during the early 1990s when Diana decided she would leave her husband Charles. "We decided to get into a story about identity, and around how a woman decides somehow, not to be the queen. She's a woman who, in the journey of the movie, decides and realises that she wants to be the woman she was before she met Charles," says the film's director.  The Oscar buzz is everywhere already for this one.
November 5th
House of Gucci 
Lady Gaga and Adam Driver play former couple Patrizia Reggiani and Maurizio Gucci. He was the head of the Gucci fashion house and his ex-wife Patrizia Reggiani, a wealthy Italian socialite, and high fashion personality. When married, they became one of the world's first celebrity power couples. The film deals with the aftermath of his death after Patrizia hired a hitman to kill him in 1995. Directed by renowned director Ridley Scott, it has quite a supporting cast, also starring Al Pacino, Jared Leto, Salma Hayek, Jack Huston, Reeve Carney, and Jeremy Irons. We can't wait for all the fashion.
November 26th
Don't Look Up
Kate Dibiasky (Jennifer Lawrence), an astronomy grad student, and her professor Dr. Randall Mindy (Leonardo DiCaprio) make an astounding discovery of a comet orbiting within the solar system. The problem — it's on a direct collision course with Earth, only no one really seems to care. With the help of Dr. Oglethorpe (Rob Morgan), Kate and Randall embark on a media tour that takes them from the office of an indifferent President Orlean (Meryl Streep) and her sycophantic son and Chief of Staff, Jason (Jonah Hill), to the airwaves of The Daily Rip, an upbeat morning show hosted by Brie (Cate Blanchett). The cast alone means this one is going to be great.
December 24th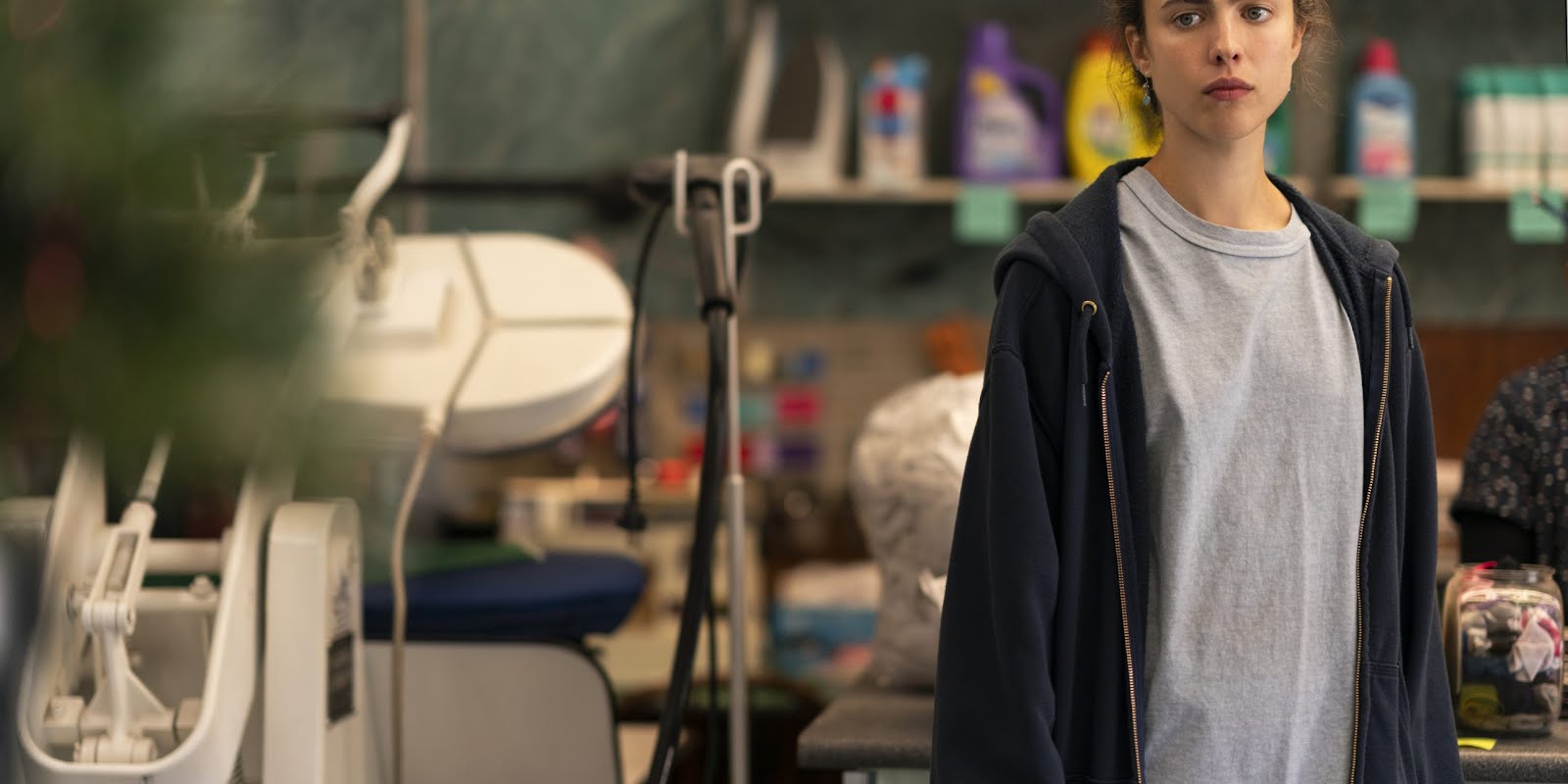 MAID (L to R) MARGARET QUALLEY as ALEX in episode 101 of MAID Cr. RICARDO HUBBS/NETFLIX © 2021
TV
Scenes from A Marriage 
In Scenes From A Marriage, Jessica Chastain and Oscar Isaac play a couple trapped in a sadly disintegrating relationship. And, in the process, it aims to "re-examine [our perception] of love, hatred, desire, monogamy, marriage, and divorce through the lens of a contemporary American couple." We've seen the memes and all the red carpet drama, but this is said to be an absolute must-watch regardless.
Release date TBC
Maid
Inspired by the New York Times best-selling memoir, Maid: Hard Work, Low Pay, and a Mother's Will to Survive by Stephanie Land, MAID follows the story of Alex, a single mother who turns to housecleaning to — barely — make ends meet as she escapes an abusive relationship and overcomes homelessness to create a better life for her daughter, Maddy.
October 1st
Colin in Black & White
From co-creators Ava DuVernay and Colin Kaepernick comes Colin in Black & White, a bold new limited series that chronicles Kaepernick's coming of age story, tackling the obstacles of race, class, and culture as the Black adopted child of a white family. Colin in Black & White stars Jaden Michael as Young Colin before reaching the highest levels of American football as an NFL quarterback and becoming a cultural icon and activist.
October 29th
Gentefied Season 2
Created by two Chicano first-gen writers, Gentefied is a half-hour dramatic comedy adapted from the 2017 Sundance digital darling of the same name. In this bilingual series about family, community, brown love, and the displacement that disrupts it all, three Mexican-American cousins struggle to chase the American Dream, even while that same dream threatens the things they hold most dear: their neighborhood, their immigrant grandfather, and the family taco shop.
November 10th
The Witcher Season 2
There's nothing like a little fantasy to wrap up the year. Convinced Yennefer's life was lost at the Battle of Sodden, Geralt of Rivia brings Princess Cirilla to the safest place he knows, his childhood home of Kaer Morhen. While the Continent's kings, elves, humans, and demons strive for supremacy outside its walls, he must protect the girl from something far more dangerous: her own power.
December 17th