Keep your kimchi, your healthy salads, your modern fusion fare. There's nothing quite like a roast on a Sunday to soothe your tastebuds
---
Sunday is the ideal day to linger over but we're usually looking for something bigger, better, bolder than the rest of the week. A roast being the usual goal — maybe a carvery when nostalgia (or fragility) calls for it? Or a more elaborate roast with a bottle of red? From hearty pub fayre to top-notch restaurant feeds, here are some choice spots around the city to while away a Sunday afternoon…
The Legal Eagle, 1-2 Chancery Place, Dublin 7
The Legal Eagle boasts superb pub grub at the best of times, but their weekend offering really steps it up. Opt for roast Irish beef with batter pudding, roasties, cauliflower rarebit and gravy or go all out and order the sharing chateaubriand — one-kilo fillet of beef served with all of the mentioned trimmings. Then there is the wonderful 'Seriously Seventies Lunch' set menu — try one course for €25, two for €29 or three for €35 featuring Old-School 'Egg Mayo', Prawn Cocktail, hake 'Kiev', cheese fondue and a Wibbly Wobbly Wonder Panna Cotta.
The Old Spot, 14 Bath Avenue, Dublin 4
The Old Spot has garnered quite the reputation for its Sunday lunch so it's definitely one to book. They serve superb gastropub food with something for everyone, well-balanced cooking and downright tasty dishes. The Sunday roast is no different and comes with a troupe of trimmings — Yorkshire puddings, roast potatoes, gravy and cauliflower cheese. A well-stocked bar, fun wine list and of course beautiful surrounds makes it a very enjoyable place to spend a Sunday.
Bastible, 111 South Circular Road, Dublin 8
When your Sunday is calling out for something a bit special, a covetable booking in Bastible is worth planning for. Settle in for an original take on family-style lunch with kitchen's choice snacks to start and then mains based on select cuts of meat or fish with cleverly cooked seasonal vegetables. Feather blade of beef, pot roast cauliflower and Iberico pork have all featured. Their local supplier's list is long and plentiful, there are some fun and interesting wines and there is always an excellent Irish cheese to finish your meal.
When you have a hankering for an old-school carvery roast, head to this city centre institution. Their extensive Irish food offering includes a daily carvery that can hit just the spot on a weekend — choose from roast chicken, a collar of bacon, lamb or corned beef. Expect your plate to be loaded with vegetables and gravy. Add a selection of mains that include lamb shanks, Guinness pie and beef casserole and the dream pub food list is complete. There is also an irresistible selection of homely desserts including homemade Irish apple and blackberry pie, rhubarb crumble and bread and butter pudding.
A cosy pub with great food is ideal for a Sunday feed and the team at L. Mulligan put on a great spread. The menu focuses on celebrating Irish food and is peppered with hero suppliers like Gubbeen cheese and meats, Ballymakenny vegetables and Velvet Cloud. Their weekly Sunday roast rotates — it might be TJ Crowe's roast pork belly or beautifully free-range roast chicken with trimmings. An extensive drinks list is made for matching with fantastic foods. They do a monthly pub quiz on Sundays at 9 pm that's worth hanging around for if you're there on the right week.
What could be better than a Poolbeg Lighthouse walk followed by Sunday lunch? Head to the Vintage Inn in Irish Town after a stroll for a homely feed, serving up their 'Proper Sunday Roast'. Expect a carvery-style dinner piled high with all the trimmings. Choose from the roast top rib or the special — both come with Yorkshire puddings, stuffing, buttered cabbage, gravy, roast potatoes and creamy mash. Top things off with their comforting desserts like warm apple crumble with vanilla ice cream and sticky butterscotch drizzle.
Now with five restaurant outposts, the FX Buckley's steakhouses-cum-gastropubs can be spotted all around the city and are a great choice for Sunday lunch. Beef, of course, is a focus here, but there is plenty more besides. Think chowder, pies, fish and plenty of indulgent sides along with a considerable drinks list of good wines and cocktails. The classic Sunday roast is hard to resist: rib of beef, Yorkshire pudding, duck fat roast potatoes, gravy and sublime Bloody Marys.
Locks, 1 Windsor Terrace, Portobello, Dublin 8
If you're looking for a more elevated type of roast, this canal-side venue will deliver. Cooking modern Irish food, they do an exceptional Sunday deal with 2 courses for €30 or 3 courses for €35. Specials, scribbled on the blackboard weekly, have recently included braised hogget shoulder for two with soft polenta and roasted parsnip and braised venison shank with toad-in-the-hole and crushed pumpkin. Desserts may include the divine rum and raisin banana bread and butter pudding with spiced biscuit ice cream and they always have a nice cheese selection.
Forget brunching in Ranelagh — try if you can to get a spot in this compact neighbourhood steak spot, where they serve their weekend roast menu Saturdays and Sundays from 12 to 4 pm. Fish-focused starters include oysters, tuna tostadas and prawns then move on to the main event. For your roast choose from beef with horseradish, leg of lamb with jus or roast chicken, all served with Yorkshire pudding, duck fat roast potatoes, gravy, stuffing, peas and carrots. Desserts include brown bread ice cream, bread and butter pudding and a pretty good cheese plate.
The Exchequer, Excheqeuer Street and Ranelagh
The only roast on the list that needs to be pre-ordered. The Exchequer, city centre and Ranelagh, offer a sharing Sunday roast starting from €70 for four people. You need to order by Friday and then get ready for a lazy Sunday of feasting. Your chosen roast is served whole on a board, for you to carve if you wish, with all the trimmings. They even throw in a bottle of wine.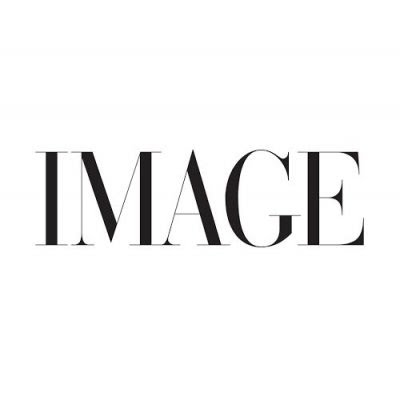 ---
Read more: 10 exciting new places to eat and drink in Dublin in 2020
Read more: 10 feel-good feeds in Dublin city for the January slump
Read more: Weekend brunch? Where to get the best Eggs Benedict in Dublin