Meet Dara Deering – The Woman Who Is Transforming Retail Banking In Ireland
---
Ahead of our Image Networking Breakfast – 'A Leap Of Faith' on December 1, at The Marker Hotel, Dublin 2, we asked one of our speakers, Dara Deering, Executive Director, KBC Bank Ireland how she got where she is and what she's learned in the process. 
What did you want to be 'when you grew up'?
When I was younger, I always wanted to be a primary school teacher. I think that stemmed from having two younger sisters. Little did I know then that I would end up in banking.
How did you train/qualify for the position you are in?
I did a bachelor in Science Management at Trinity College as my undergraduate degree. My first role post-college was in the Construction Federation as an analyst in their IT department. I then went on and ran my own IT company. I also have an MBA from Smurfit Business School and a long history in the banking industry. Prior to joining KBC, I worked at EBS where I was responsible for key business lines, including mortgages and retail deposits as well as for brand positioning and market strategy. I joined KBC in February 2012 and in the past five years I have led the launch and implementation of KBC's transformation to a full service retail bank and broadened the range of products and services available.
What were the most significant stepping stones to your current role and position?
I think there have been a few significant stepping stones across my career. Running my own business taught me a lot of the basic fundamentals of creating a good business proposition, listening to and knowing what customers are looking for and delivering on their needs. My time in EBS, which was a membership organisation and run by its customers, taught me that the customer must be at the heart of all business decisions.
The most significant stepping stones to my current role have probably been at KBC. In five short years, the bank has grown into a full service retail bank with a digital-first offering. We've grown from zero to now having over 250,000 customers and 15 hubs across the country with our 16th hub soon to be opened in Blanchardstown.
Did you/do you have a mentor? If so, how did/do they help?
Yes I do have a mentor- I think it's critical to have a sounding board and mentors that can guide you and help you when you need independent advice. Mentorship is something that is very important to me, not just having a mentor but also providing mentorship. I personally offer mentorship to colleagues and encourage KBC employees to drive a culture of mentorship throughout the bank. I'd encourage everyone to seek the advice of a mentor—sometimes mentors that are external to your department or business can offer you insights that challenge the way you think.
Is there a part for gut instinct to play in banking? Do you use yours in decision making?
Yes, I think so. I am a firm believer in 'following your gut' and trusting your instinct. Like with all decisions in life, whether in business or outside of business, there have to be facts or figures involved with the decision-making process but your gut feeling also plays a part. I've been in banking a long time now so I like to think I've built up a strong gut feeling when it comes to making good decisions.
How has banking changed in the past decade, and what are you most proud of achieving in that space?
Banking has changed significantly in the past decade with the digital agenda continuing to drive change across the banking world. The emergence of Fintech companies has offered customers more options and the benchmarks for customer experience are now being set outside the sector. Customers are interacting with non-financial banks every day and getting a great user experience. They judge us against this experience not their interaction with other banks.
I am very proud of how KBC meets our customers' demand for digital-first products. Earlier this year, we launched a new app that allows customers to open a current account in five minutes in five easy steps. This came about from KBC's innovation hub in Dublin.  In order to provide our customers with fast validation of identity during this digital on-boarding, we partnered with ID Scan. ID scan allows customers to provide us with a photo of an ID document such as a driver's licence and a selfie, so the two can be analysed and compared. We recognise the importance of collaboration with Fintechs and I am very proud that we are adapting to market changes and offering our customers the products they are asking for.
How are women performing in banking these days?
Strongly. We are seeing more and more women in banking these days with more women working in senior leadership positions and on Boards across the banking industry, which is fantastic and something I'd like to see more of. I think women in leadership positions or indeed any type of position have a duty to push their thinking and views and ensure that this continues to drive the culture of banking moving forward.
How do you, personally, handle change?
I think change is a good thing. These days, the speed at which things move is changing every day and in order to stay competitive it is important to respond to change. For example, we see consumer habits continuing to change and it is critical to be able to respond to this. These habits won't change overnight but as a bank KBC will need to be at the forefront of this change and drive transformative thinking for the customer journey and experience that we deliver our customer and adapt to changing needs and habits.
If you were to give some advice to your younger self, what would that be?
I would tell myself to believe that everything is possible. I live by the mantra from the book  The Secret  that 'man becomes what he thinks about' which means that if you really want to succeed, then believing you can is half the battle.
What is the one stand-out thing you'd love to achieve in 2018?
In 2018, I want to continue to drive customer growth at KBC. The aim is to double KBC's customer numbers to 425,000 in the coming years and I want to continue to implement the digital-first products that our customers are asking for. In 2017, we were the first bank in Ireland to offer our customers Apple Pay, Android Pay and Fitbit Pay and I want to continue offering our customers products they demand like this.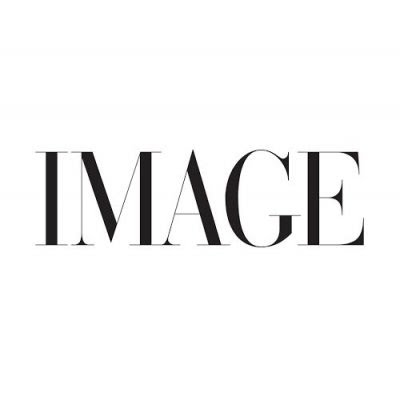 Hear Dara, and fellow panelists Chupi Sweetman and Geraldine Swarbrigg talk about their working lives at our IMAGE Networking Breakfast – 'A Leap Of Faith' 
FOR TICKETS
BOOK ONLINE,
CALL 01 271 9687 OR
EMAIL [email protected]