Powering You Business with an Entrepreneurial Mindset
Sponsored By
---
Sponsored By
Join our virtual mentoring masterclass, where founder and CEO of Nuritas Dr Nora Khaldi will share how she created a successful business from the ground up.
Where the mind leads, action follows; hence the way we think about business is critical to positioning, strategy and success. 
That's why our next IMAGE Mentoring Masterclass will focus on the best ways to create a driven, entrepreneurial mindset for leading your business.
We're inviting female entrepreneurs, creatives, pioneers and innovative thinkers to join our informative session, focusing on key tips for adopting this successful mindset and how experts use it to power their businesses.
IMAGE x PwC: Powering Your Business with an Entrepreneurial Mindset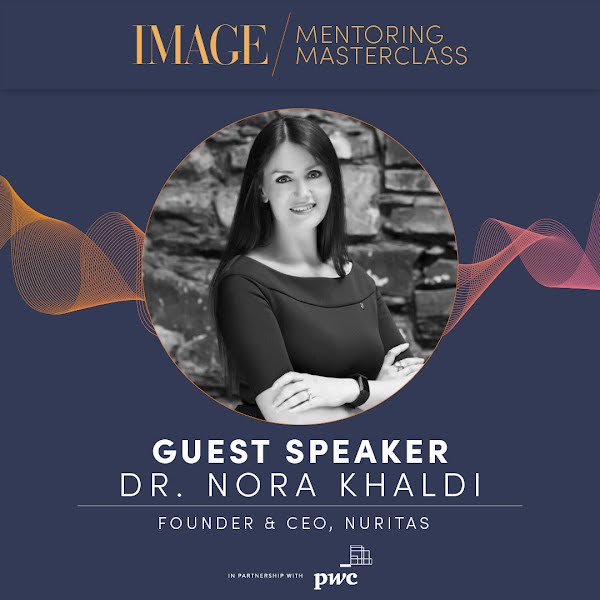 To lead the discussion, our mentor will be Dr Nora Khaldi, founder and CEO, Nuritas™, who will share the experiences, learnings and strategies she has found to be the game changers in her career.
Join IMAGE Contributing Editor, Melanie Morris for an afternoon of learning and empowerment as we hear the true workings behind an incredible Irish success story.
Whether you are thinking of starting your own business, are a startup entrepreneur or are running a well-established homegrown business, there will be plenty of insights to share.
Register now
When: Thursday, May 27 at 3pm
Where: From the comfort of your own home
How to Access: All registered attendees will receive a link to access just before 3pm on Thursday, May 27. 
Missed the event? Watch it on demand below: